Teletruks Contribute to Power Generation
21st August 2019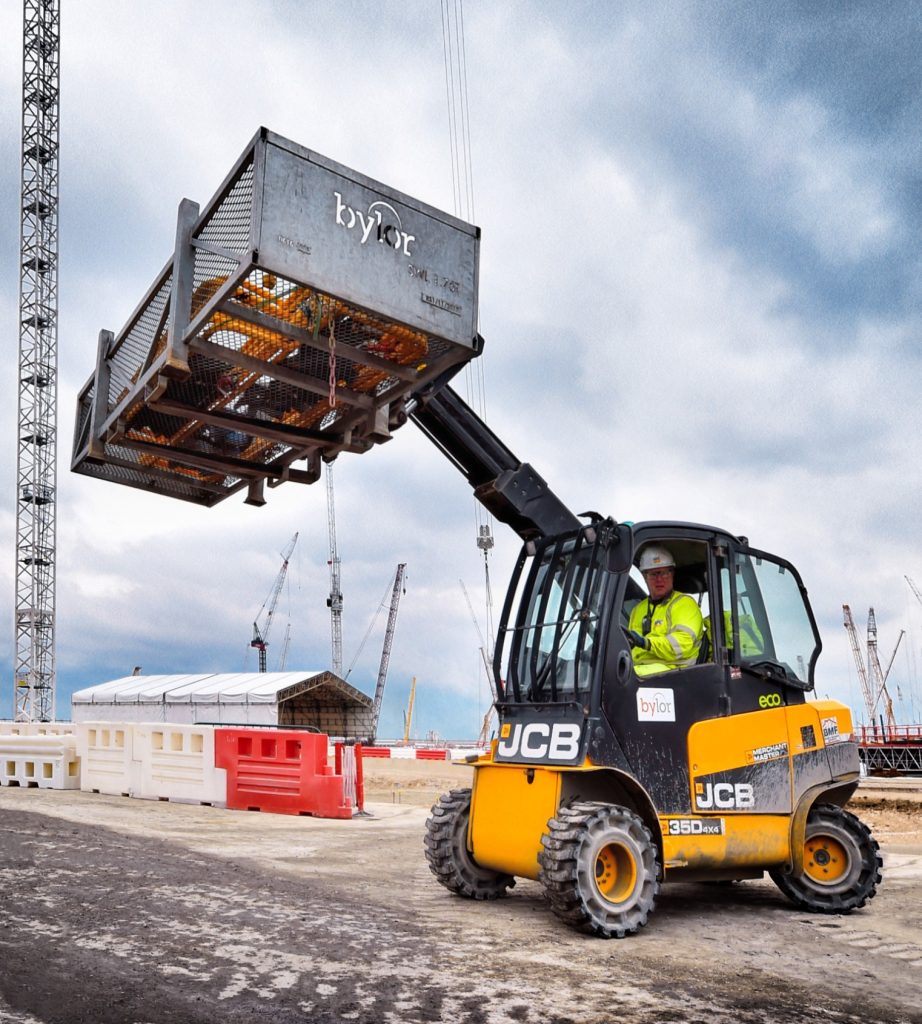 Two JCB Teletruk 35D 4×4 telescopic industrial forklifts are providing an essential material handling solution at the UK's largest infrastructure project. Operated by Bylor, a joint venture between French construction company Bouygues Travaux Publics and the UK construction giant Laing O'Rourke, the machines are part of a massive 2,000-strong fleet of equipment working on the Hinkley Point C construction project in Somerset.
Hinkley Point C (HPC) is the first new nuclear power station to be built in the UK for more than 20 years. When the first reactor is commissioned in 2025, the £19.6bn facility will provide secure, low-carbon electricity for 6m homes. As part of a drive towards cleaner energy, the electricity generated by HPC's two nuclear reactors will offset almost 600m tonnes of carbon emissions, during its 60-year lifespan.
Bylor's civil engineering contract calls for the construction of up to 60 major structures on the 40ha site. The project will require a diverse range of machines, including 50 tower cranes and 20 giant crawler cranes. This includes one of the world's largest cranes, a Sarens SGC-250, capable of lifting up to 5,000 tonnes. While the JCB Teletruks boast a fraction of that lift capacity, they are equally vital to the everyday running of the project. The forklifts are used within the reinforcing steel preparation and fabrication section of the project, where more than 230,000 tonnes of rebar will be received, cut, formed into structures and delivered to various areas of the site over the 10-year project. Further duties include the handling of timber, concrete blocks and site waste using an array of attachments including forks, buckets and a sweeper.
Bylor's general plant manager John McCoppin said: "I have used JCB Teletruks for over ten years – on projects in Asia and now here – and they are a fantastic piece of kit. They have always performed well, have superb power to weight ratio and the forwards reach is an added advantage over traditional counterbalance forklifts." The Teletruks were supplied by local dealer Holt JCB, as part of a growing fleet of JCB equipment that is working on the contract. This includes a 457 wheeled loader for batching plant work, a 1CX-T tracked compact backhoe loader for confined access, two 714 articulated dump trucks to haul spoil and a number of swivel-tip JCB site dumpers.