Taking the Biscuit
11th April 2019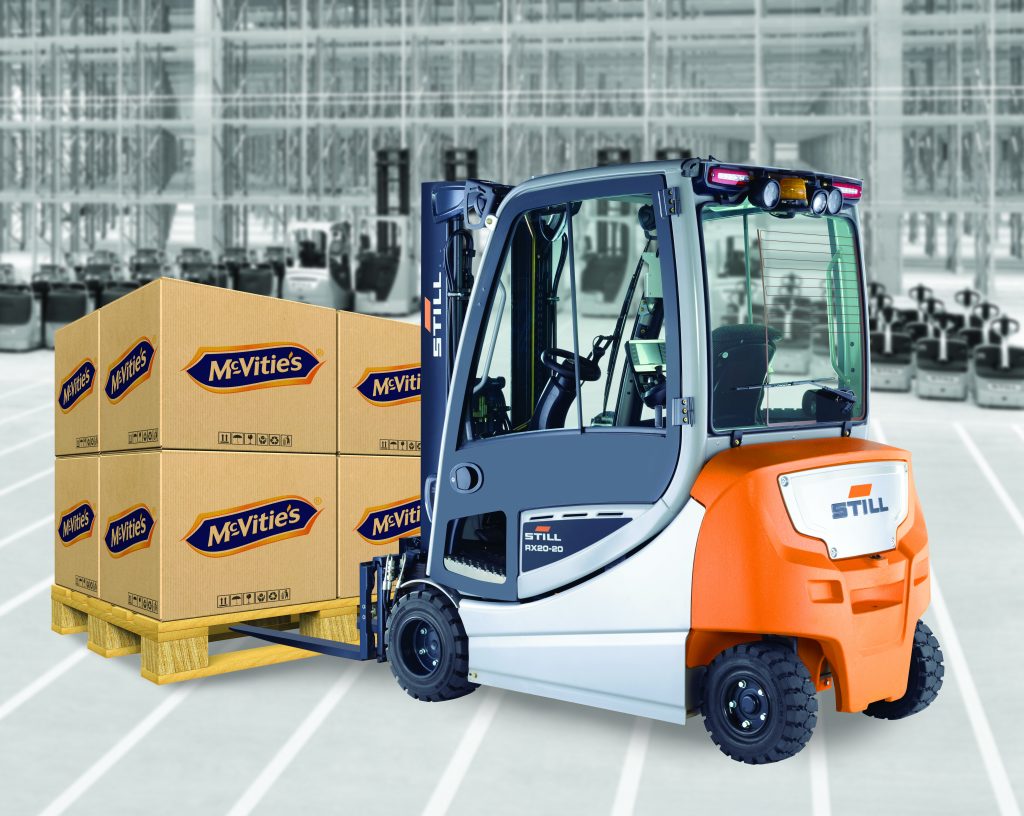 Based in the UK, Pladis Global is one of the fastest growing global snacking companies. The company has been dealing with Still Materials Handling for the last 15 years. Still supply the full range of materials handling equipment, from hand pallet trucks, forklift trucks to fully automated warehouse solutions. The German manufacturer have over 7,000 employees worldwide and service centres throughout the UK. Still have been supporting Pladis Global with their ongoing materials handling requirements and ever changing needs at their Ashby-de-la-Zouch site which now boasts over 25 trucks in their fleet.
During the course of ongoing health and safety surveys across the site (with continuous site improvements ensuring that the workforce is kept as safe as possible), Pladis identified 2 key 'pinch points' within their extensive warehouse operations. Within these key areas Pladis felt that forklift trucks and pedestrians were too close to one another, with no other option but to pass in close proximity. The decision was made to look at a way of slowing the fleet of trucks down in these areas to ensure maximum safety and minimum risk of a pedestrian or forklift truck accident occurring.
The challenge faced by Pladis was to find a system that would: minimise the downtime of the trucks, maximise productivity, require little or no ongoing maintenance, allow a higher speed only upon request (to stop the truck just accelerating away), to be cost effective, but most of all to be safe and as tamper-proof as possible.
Speed was identified as a key factor that the trucks would need to maintain in low risk areas to ensure that productivity was kept to a maximum. A speed zoning system was decided upon which led to inviting Transmon Engineering Limited to site to discuss their own in-house designed systems. Transmon put forward their own design for speed zoning which also allowed the use of switchable, in-built speeds within the Still trucks to help keep the costs down. The speed zoning system from Transmon Engineering utilises a similar setup to fast rise door loops by installing a pair of loops into the floor at either end of the 'zone' to be used. This method of installation ensures longevity of the system as it is extremely hard wearing and will not fade over time unlike other systems. These loops are then detected in sequential order by the truck which is passing over them. Finally, this order is then used to determine which direction the vehicle is travelling in and therefore which speed needs to be used by the truck.