STILL Supports 'No Day Without Logistics' Initiative
10th June 2020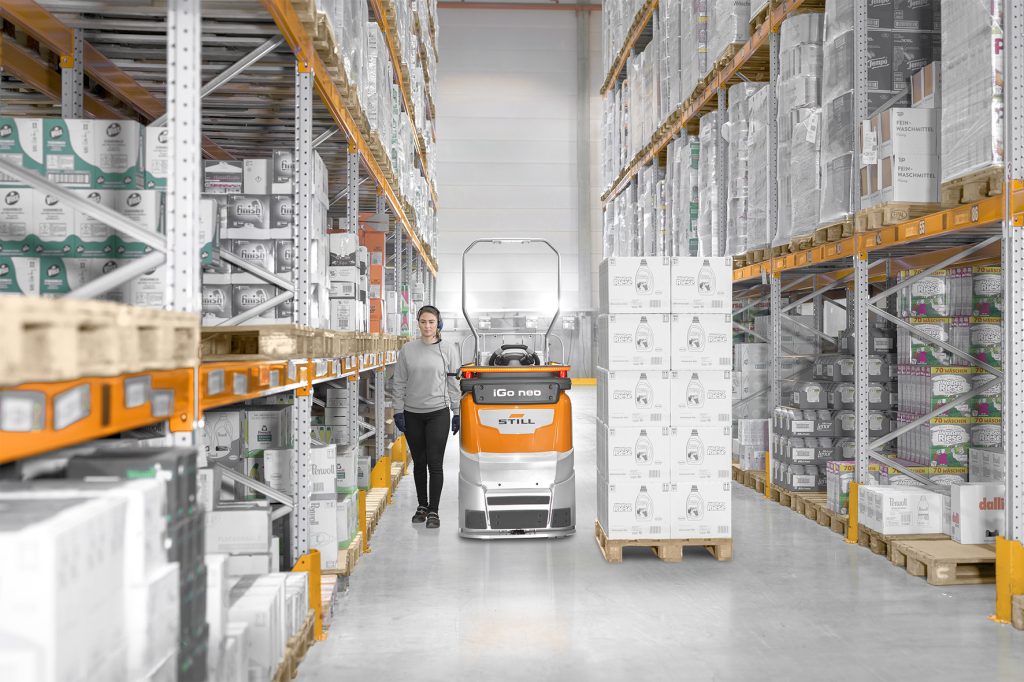 Forklift and warehouse vehicle maker STILL has released a statement about its support for the 'No Day Without Logistics' campaign. We reproduce it here in full:
System relevance: it's been one of the most-used words in recent weeks. Professions, sectors and activities were classified depending on whether they are indispensable to supply the population. It has been shown in the past three months that logistics in all its facets is system-relevant – as a fundamental engine of the supply chain. Making its design yet more efficient and more crisis-proof in the future demands reliable service and quick solutions such as offers of rented trucks and automation solutions.
STILL supports the campaign 'No Day Without Logistics' to acknowledge the work of all those who have ensured that foodstuffs, medicines, PPE and much more have reliably and quickly reached the points where they are needed every day, especially in recent weeks. The WIRTSCHAFTSMACHER initiative shows, vividly and emotionally, the diversity of the areas in which logistics is applied, and the enormous dedication of those who work in it – in times of crisis and beyond them.
No Day Without Logistics: STILL trucks in operation
Large numbers of STILL trucks are also operating in a wide variety of sectors all over the world to support customers in their system-relevant activities – from disinfectant production to the transport of large donations of food. In Mainz University Clinic, for example, STILL LiftRunner tugger trains guarantee that around 4,500 meals for inpatients are distributed on time. At Viracopos Airport in Brazil, STILL trucks ensured the quick, efficient loading of half a million COVID-19 tests. In Hungary, STILL rented trucks made available free of charge supported the national emergency service. And even now, around 100 STILL industrial trucks are in use to deliver supplies to 500 organic supermarkets of the Italian company EcorNaturaSì.
STILL as a dependable partner in system-relevant areas
In their work, STILL customers rely on the high efficiency, performance and low maintenance requirements of STILL trucks. And deservedly so: STILL has maintained its service even during the Corona period, and has carried out service and maintenance work with all the necessary protective precautions and in accordance with the respective customers' specifications, thus making an important contribution to guaranteeing smooth logistics operations. The STILL customer service department constantly works for customers to prevent downtimes. Moreover, together with customers, the STILL neXXt fleet digital fleet management application also contributes towards maintaining an overview of their fleets, using them in an optimum way, and being able to plan service measures, at all times and from any location.
Automation solutions are gaining ground
Since the great importance of high-efficiency logistics has become apparent once again in recent weeks, the topic of the future viability of logistics is high on the agenda for many companies. As Thomas A. Fischer, Managing Director for Sales, Marketing and Service (CSO) of STILL GmbH explains: "We are currently receiving large numbers of enquiries from customers who want to design their logistics to be even more crisis-proof, more efficient and more employee-friendly. There is a particular focus on automation concepts in this respect." Because the subject of automation represents an extremely productive solution to optimise intralogistics processes with great economic efficiency. Moreover, physical stresses on employees can be reduced and inefficient processes minimised, e.g. by using the autonomously driving OPX iGo neo order picker, which can increase goods handling performance in central warehouses, while reducing stresses on the employees at the same time.
STILL is one of the pioneers in automated intralogistics. We have already implemented automation solutions in customers' operations based on supplying comprehensive advice. Together with customers, the provision of advice is decisive to analyse the potential for automation of their existing storage and production logistics, to define a sensible level of automation, and to develop the basis for an automation concept.