STILL Opens New Training Centre to Boost Future Competences
9th May 2019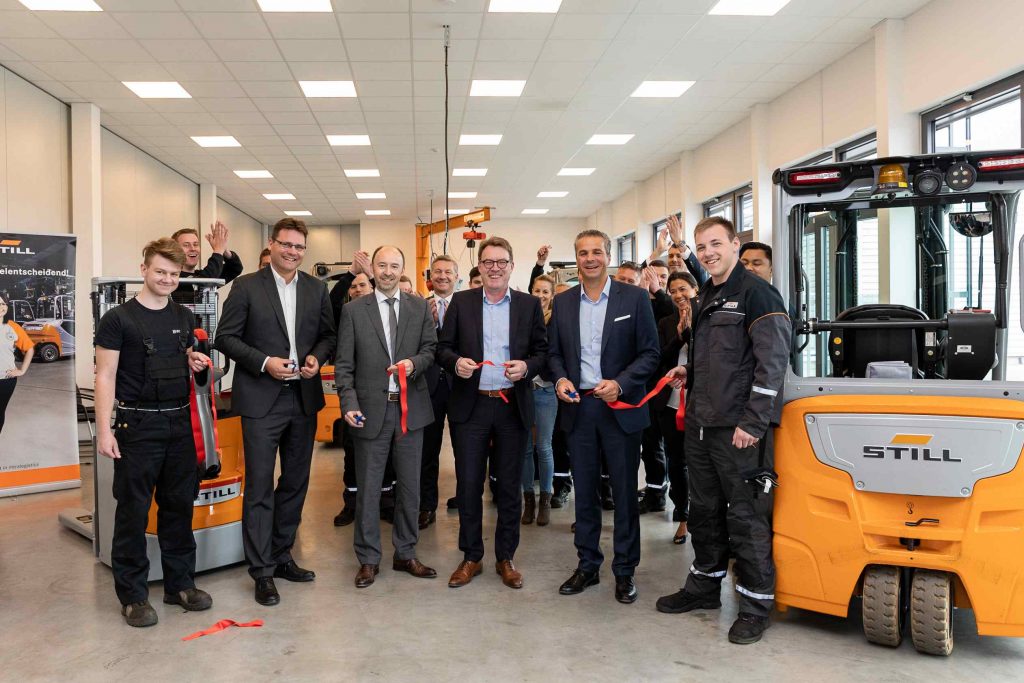 STILL inaugurated its brand new training centre in Fürth earlier this week.
On a total usable floor area of 475 m2, STILL trainers offer future talented staff the optimum framework conditions for soundly-based training, says the company. From now on – in addition to the training centre at the parent company's headquarters in Hamburg – there is now a second central place of learning here where trainee mechatronics engineers from the whole of Germany in their advanced years of training congregate to jointly complete modular practical seminars specific to intralogistics. Several months of rebuilding time have created modern teaching rooms with an attached mechatronics workshop. This building, whose façade design reflects the STILL Corporate Design, allows a perfect combination of theoretical contents and practical work.
The Fürth Training Centre's modern, light-flooded rooms offer perfect framework conditions for product-specific training modules for trainee mechatronic engineers aiming at a career as a service technician. Until now, trainees completed these training units decentrally in STILL subsidiaries throughout the whole of the Federal Republic of Germany. The centralisation that has now been accomplished at the Fürth training site releases synergies and strengthens both cohesion and the high quality of training for all locations. In this way, STILL once again satisfies an important criterion to which the new generation of employees pays attention when choosing their preferred employer.
STILL is currently qualifying more than 200 trainees in various trained technical and commercial professions and in dual system study courses throughout the Federal Republic. Dr. Henry Puhl, Chairman of the Executive Board of STILL, stresses that "Professional job training is a decisive factor for the competitiveness of our company and of the intralogistics sector of industry. With the new training centre, STILL is investing in an innovative professional training and in the future of young persons," and adds: "We are aware that challenges in the labour market are intensifying. The subjects of digitalisation and Industry 4.0 are not the only factors that will change the labour market and have a long-term effect on it. The importance of human value-oriented competences such as customer orientation and willingness to perform is also growing. Our new training centre offers our trainees optimum framework conditions to enable them to master both the current and future challenges in the modern world of work."