STILL cooperates with Hydrogentle on hydrogen
26th October 2022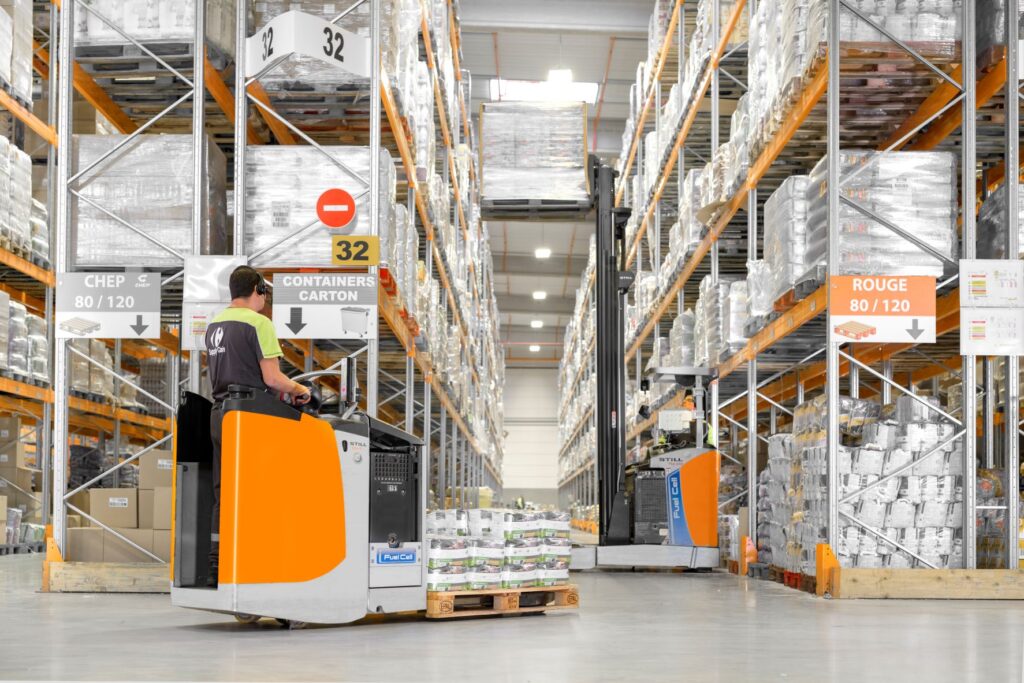 STILL has been a pioneer in the field of alternative energies for years and is continuing to drive forward the use of hydrogen in intralogistics. From next year on the Hamburg-based intralogistics provider will not only be producing fuel cell systems at the company's own plant, but has also entered into a cooperation regarding hydrogen infrastructure in order to offer customers everything from a single source.
STILL will launch its own 24V fuel cell system for warehouse trucks next year. This will be produced at the main plant in Hamburg. With this, STILL will be the first original equipment manufacturer on the European market to produce fuel cell systems – so-called battery replacement modules – at its own production facilities.
"Fuel cell technology is certainly STILL's most innovative mainstay at the moment," explains Frank Müller, Senior Vice President STILL Brand Management. "Particularly in view of the current crises, we believe that this technology has a great chance to succeed.
In order to advise and support its customers comprehensively in matters of fuel cell technology as well, STILL has entered into a partnership with Hydrogentle GmbH, a Hamburg-based engineering firm that plans special plant construction, prepares feasibility analyses and advises customers on the subject of hydrogen infrastructure.
"With the support of the hydrogen specialist Hydrogentle, we can, in the interest of our customers, offer a holistic approach to the topic of fuel cells," Müller continues. Holistic means that the customer only needs one point of contact with STILL: to provide high-quality industrial trucks that are 'fuel cell-ready', the fuel cell, the service and the entire hydrogen infrastructure – all from a single source.
Hydrogentle GmbH, based in the Port of Hamburg, develops and implements projects and concepts in the field of green hydrogen and provides support to customers. Like STILL, Hydrogentle takes a holistic approach: consulting, evaluation and individual site assessment as well as planning, project management and implementation. At the customer's request, Hydrogentle provides support right up to the handover of a turnkey hydrogen infrastructure for the refuelling of industrial trucks and other vehicles.
"Hydrogen and all that it entails is complicated," says Axel Poblotzki, Managing Director of Hydrogentle GmbH. "We simplify the topic and make hydrogen- based solutions tangible at every scale."
The one-face-to-the-customer approach takes on a special meaning in the context of hydrogen. The value chain from the production to the refuelling of hydrogen is long and complex. Different suppliers and trades have to be coordinated with each other like Swiss clockwork. This is where Hydrogentle comes in and develops everyday solutions for customers. The focus is on the technical, legal and economic feasibility of projects and concepts.
"The cooperation between our two companies will significantly simplify the consultation, the installation of infrastructure and the operation of fuel cell-powered forklift trucks for our customers," says Müller. "We are very pleased that we were able to win Hydrogentle as a partner."