Stage V Compliant Forklift Range Launched
15th October 2020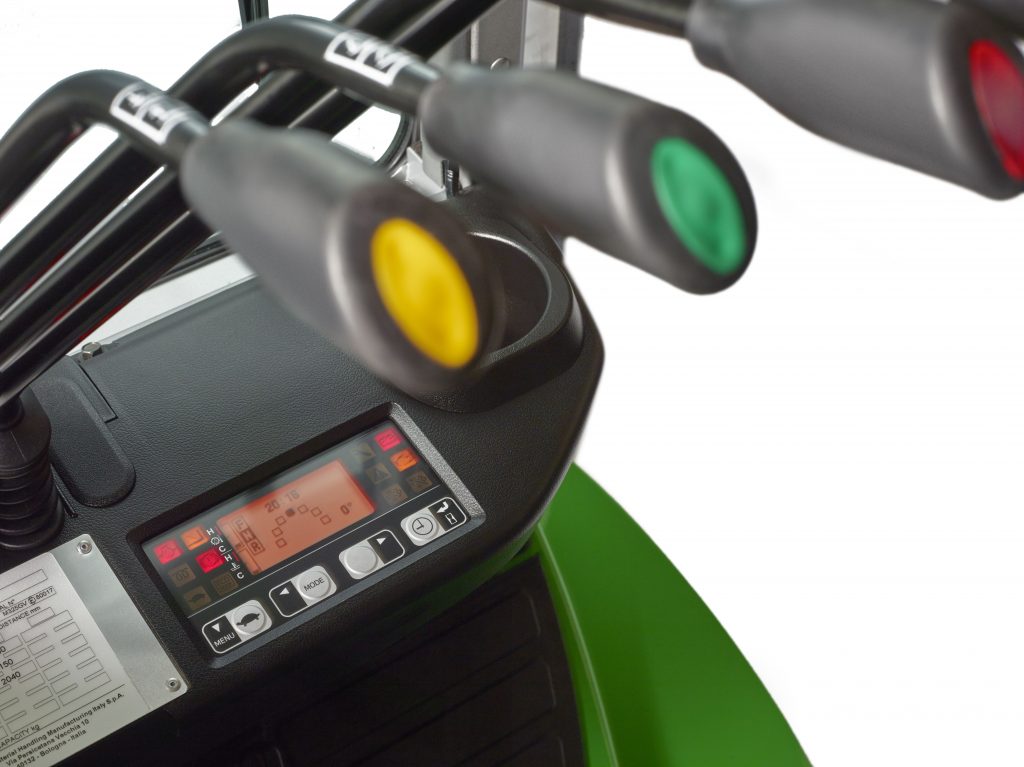 Cesab Material Handling Europe has unveiled the Cesab M300 Stage V range, a complete range of diesel and LPG forklift trucks that comply with European Stage V emission regulations. Cesab's engineering teams have devised a series of solutions across the Cesab M300 Stage V range that will not only meet Euro V requirements but also deliver even greater business efficiencies, optimise productivity and improve reliability.
The new 1500kg and 1750kg models in the Cesab M300 Stage V diesel range feature the re-engineered industrial 1DZIII diesel engine, well-known for its high reliability and durability. The 1DZIII diesel engine without particle filter offers a highly economical solution with lower maintenance costs. With 17.5 kW power, these models offer comparable performance, and under speed-limited conditions the productivity is fully maintained.
The 2000 to 3500 kg diesel versions of the Cesab M300 Stage V are equipped with the proven 41 kW, 1ZS diesel engine, offering cutting edge technology, a long-life diesel particle filter and no need for fuel additives. The 1ZS diesel engine delivers outstanding economies of operation, with fuel consumption reduced by up to 20%. The compact three-cylinder engine, with extended 1000 hours service intervals, is designed to eliminate vibrations and features chain driven distribution and an electronically controlled common rail fuel system for low fuel consumption. The compact variable nozzle turbo charger promises the highest torque even at low engine speeds.
The large diesel particle filter auto-regenerates every 250 hours during the normal work cycle. The optimized and easy ash cleaning process only needs to be carried out every 6000 working hours. This simple, water only, process involves a filter that can be unmounted through the counterweight in less than five minutes. Due to the large capacity of the particle filter, there is no risk of premature clogging, even in low-intensity applications.
The new 4YE-DLI engine on the Cesab M300 Stage V LPG features distributor less ignition for better combustion and lower maintenance. The new LPG regulator enhances reliability and reduce maintenance costs. All models in the Cesab M300 Stage V range feature a restyled counterweight with a large opening. This makes access to the diesel particle filter quick and easy.
A new, full-feature display provides easy to understand, comprehensive information on the truck and diesel particle filter. Programmable speed reduction and auto engine shut-off, turtle speed and eco-mode are all now standard. Both standard and optional lights are full-LED with reduced energy consumption and a 20,000 plus hours' lifecycle.
Ton de Hollander, Senior Product Marketing Manager, Cesab Material Handling Europe, said: "Cesab engineers have not only achieved compliance with Stage V regulations but have gone further to deliver even higher levels of performance, productivity and efficiency. The new 41 kW 1ZS diesel engine, with long life diesel particle filter on the 2 to 3.5 tonne CESAB M300 Stage V diesel models, is a demonstration of Cesab's cutting-edge technology. This will minimise downtime and guarantee market-leading cost and time savings. We are confident that all the models in the Cesab M300 Stage V range will help customers meet their environmental targets, comply with legislation and build even more productive and efficient materials handling operations."
www.cesab-forklifts.eu