SSI Schaefer Solutions Boost Performance in Automotive Parts Stores
1st September 2015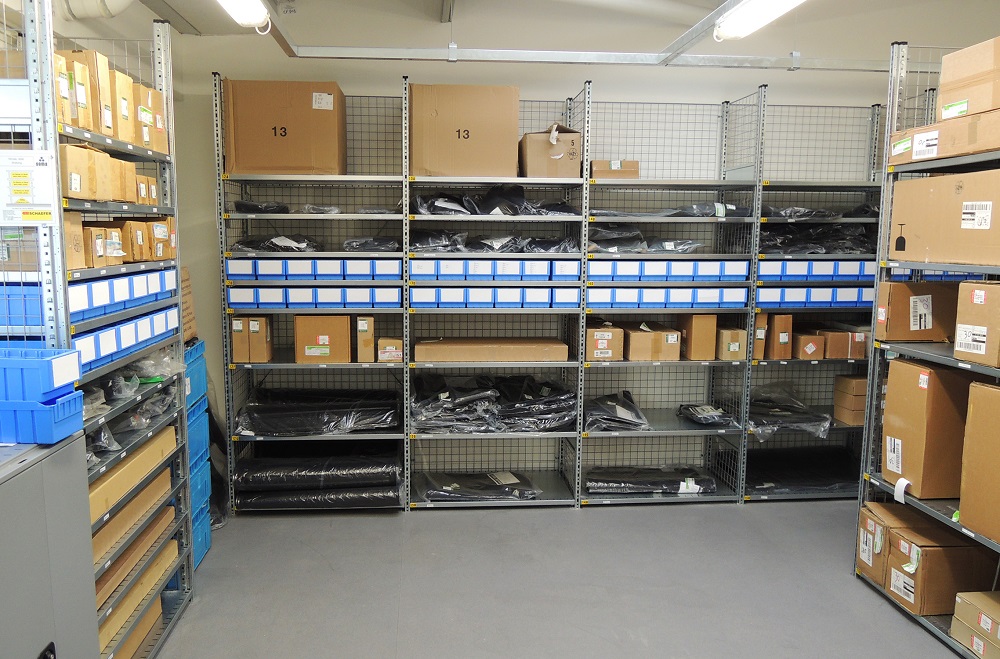 As the global vehicle market continues to grow, the logistics operation needed to support the supply chain for spare parts and accessories becomes increasingly important. SSI Schaefer supports the automotive industry with versatile storage solutions that maximise space utilisation and improve the efficiency of parts retrieval.

Keltruck Ltd.

As well as supplying new and used Scania vehicles, Keltruck provides round the clock operational support to more than 3,000 customers operating Scania trucks, buses and coaches across the UK. The warehouse stocks a full range of Scania spare parts and accessories, including used and recycled items. To maximise the storage capacity, SSI Schaefer installed a two-tier Regal 3000 system, complete with shelf-supported mesh walkways and access stairs and equipped with RK storage containers.
The refurbishment meant that Keltruck's Parts Department could effectively reduce the size required for their warehouse while creating the potential for further expansion. The ability to stock more parts allows Keltruck to enhance the service it provides to its customers.

Stafford Land Rover

Part of the Swansway Group, Stafford Land Rover stores approximately 3,800 SKU's, comprising small to medium sized spares as well as long length items such as roof rails and side steps. In equipping the new building, the Parts Department was looking to install storage systems that would be versatile enough to accommodate the different sizes of parts, while being easily accessible and flexible in its configuration.
SSI Schaefer installed a combination of Regal 2000 and 3000 shelving systems, allowing the flexibility to quickly configure shelf positions and extend the system to accommodate more parts as required.
For small parts storage, RK storage containers complemented the installation.

Robins and Day

With 34 locations throughout the UK, Robins and Day is Peugeot's largest dealer group providing, as well as new and used sales, after sales facilities such as servicing and parts. Multi-order picking runs are accomplished using trolleys in a store containing around 4,500 SKU's. In order to achieve a large increase in storage space, SSI Schaefer installed two-tier R3000 shelving, stairs and walkways.
As well as the increase in available storage space, product location is easier, making order picking quicker and more efficient.