Space for Success
26th October 2020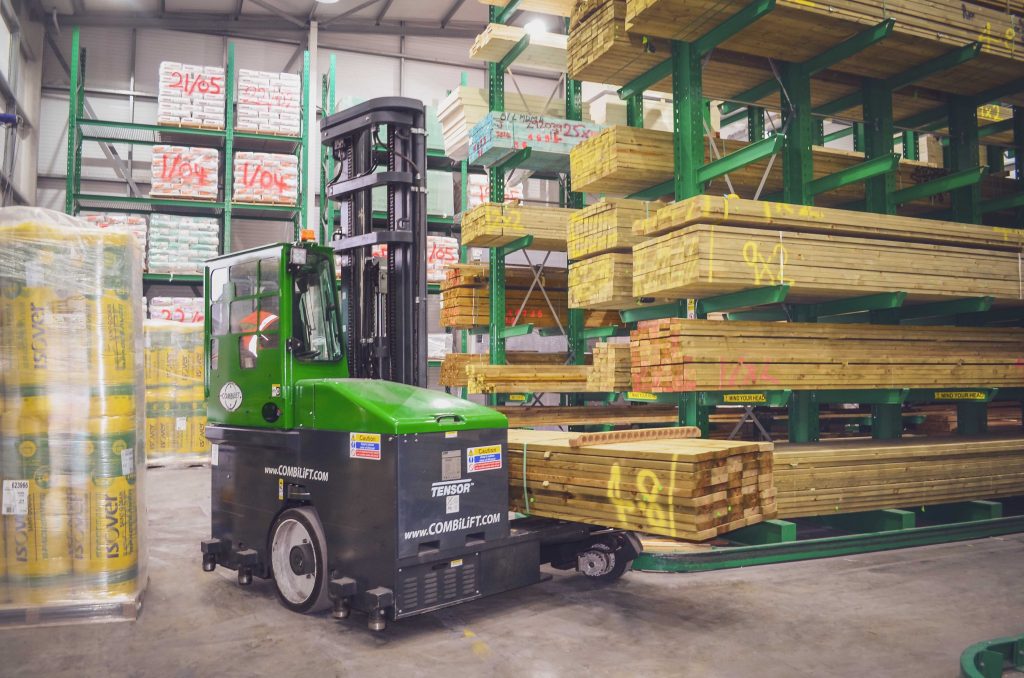 How are equipment manufacturers coping with the unexpected change in circumstances that 2020 has brought? Combilift has a positive story to tell, as Paul Hamblin finds out.
Combilift has a well-merited reputation in product innovation, so it was no surprise when the Monaghan-based lifting equipment manufacturer was first out of the blocks in May with what is fast becoming a staple of the post-Covid world, the online press conference. Managing Director Martin McVicar was in his usual ebullient mood as he outlined his firm's response to the twin threats of Covid and (once again) Brexit.
"Changes to the production facility due to the health emergency were obviously paramount," he says. Social-distanced product floor To ensure continued production, Combilift has introduced a two-shift system to replace its traditional one-shift operation. This means that there are only around 350 employees per shift on site in the 46,500m² manufacturing facility. It has also segregated the plant into eight segments. Employees are scanned by thermal cameras when they arrive on site and if their temperature is above normal this is signalled to the HR department as well as the employee.
Clocking-in is now done via a touchless key fob and doors are kept open whenever possible. Those that cannot remain permanently open have been fitted with copper coatings – this significantly reduces the time that a virus can be harboured on the surface when compared to steel. There are multiple hand sanitisers strategically placed across the whole facility, floor markings indicate the 2m distance to be maintained by employees and it is mandatory to wear face masks. The 2m message is driven home further still on the staff hi-vis vests.
The company has closed its main hot canteen and has opened smaller canteens in the eight new factory segments. "I give regular updates by video instead of the personal staff assemblies that we previously did every six weeks and this ongoing communication ensures that employees are continually informed and therefore understand that the measures we are taking are in everyone's best interests," says McVicar.
Production has not ceased on any Combilift model, thanks partly to the above measures and also because the company has been able to avoid supply chain and component issues. "We don't have many Chinese suppliers in any case," reflects McVicar, "and while we did experience some difficulties from our Italian suppliers from mid-February onwards, we were still well above 50%. Crucially, Combilift does not operate a just-in-time operations, so that was a significant plus." The company has not seen any disruption in Germany and Northern Europe, he adds.
Getting product to customers through the worst of the lockdown has been a challenge, but achievable, he notes. The company's famous Straddle Carrier, outdoor star of many a trade show, has a complicated assembly process which has often required an accompanying Combilift expert to supervise. "Good expertise has been built up in local territories," McVicar points out.
Read the whole article, from our September issue, here: https://flickread.com/edition/html/index.php?pdf=5f3d1fcf3160d#30