Scottish Port Makes £183K Investment in New Forklifts
18th December 2017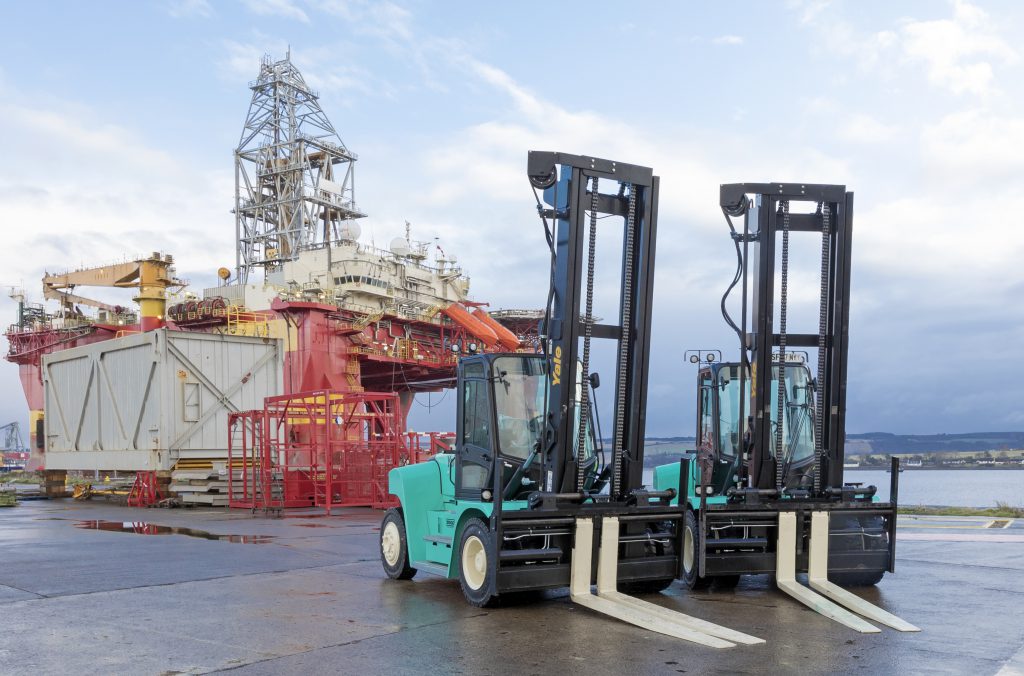 Port of Cromarty Firth Services Ltd (PoCFS), in Invergordon, Scotland, has invested £182,000 in three new forklift trucks to accommodate increasing demands from customers with specialised heavy lifting requirements.
The new Yale GDP100DC, Yale GDP120DC and GDP160EC forklifts will be involved in the loading and unloading of heavy materials on and off vehicles in the port or the movement of heavy loads to the quayside for the cranes to lift up onto the visiting rigs or ships. They are also road legal and will be available for use locally.
The provision of three forklift trucks has upgraded the companies lifting capacity from 10 tonnes to 16 tonnes. This additional capacity is critical for the new and diverse projects being undertaken at the port, including decommissioning and offshore windfarm projects. These new machines offer a wider range of capabilities, whilst demonstrating the PoCFS's continued commitment to investing in their equipment.