Rough Terrain Machines Target Toughest Application Needs
4th July 2018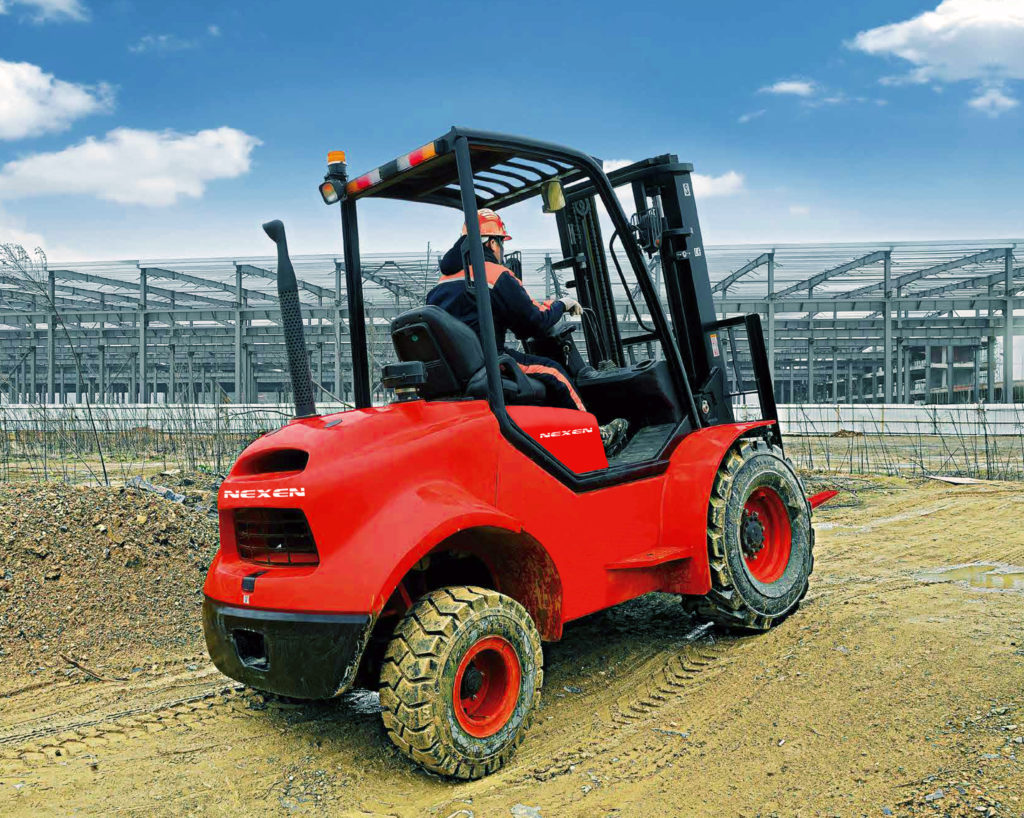 Nexen has expanded its product portfolio with the addition of 2WD & 4WD Rough Terrain machines.
Designed to work in some of the toughest applications with capacities from 1800kg to 5000kg with high ground clearance, greater manoeuvrability and the latest European specification engines Nexen says these trucks provide superior performance in extreme conditions. The 2WD 1800kg, 2500kg & 3500kg capacities feature a jaw type 100% differential lock with a power shift transmission that provides ultimate traction during inclement weather conditions, along with the compact 4WD 1800kg, 2500kg & 3500kg offering strong flexibility on all terrains powered by the proven Mitsubishi S4S engines. The 5000kg model features the Deutz EU3B.
The compact range has been specifically designed to work where space is at a premium and is the ideal machine for confined places with its rugged wide foot print tyres providing great stability in rough environments. Wide view masts provide excellent visibility improving work efficiency and allowing safe operation whilst the fully isolated cabin reduces the machines vibrations and driver fatigue with greater operator comfort. Nexen has launched these products to be highly competitively priced against its competitors in an expanding market.