Ravas Launches Weigh in Motion Tech
13th March 2023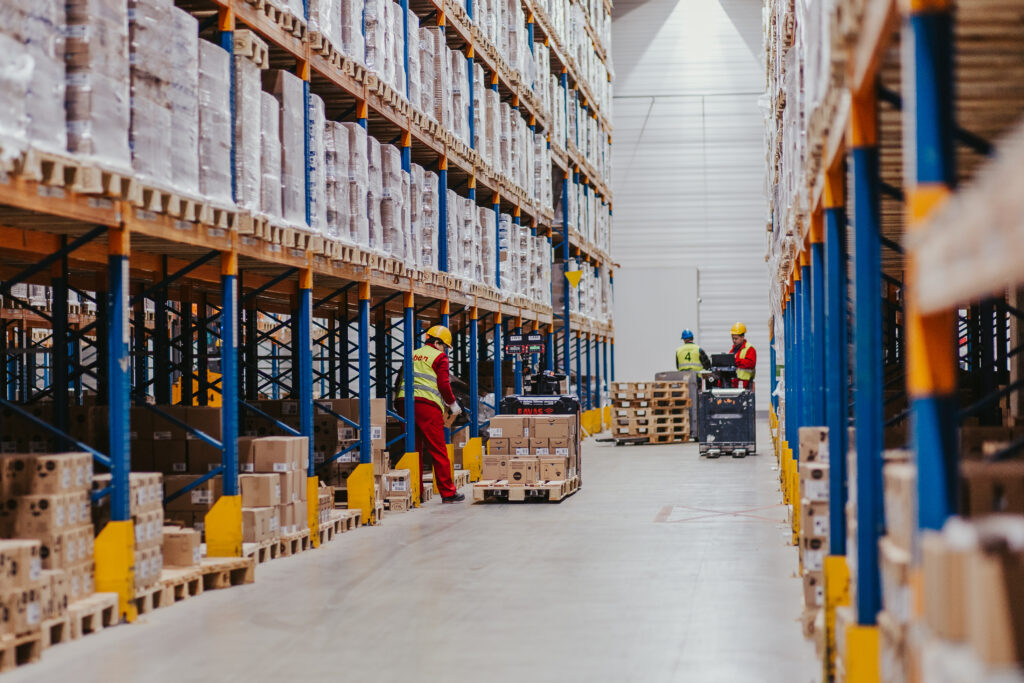 Imagine a logistics process where you could weigh your palletized goods on the go. Or one where you consistently capture accurate weighing and dimensioning data in real-time without stopping. RAVAS can offer it all with Weigh in Motion technology. Visit RAVAS at booth S149 at ProMat and witness this technological revolution yourself.
Intelligent carriage plate with Weigh in Motion technology RAVAS USA has expanded its current range of iCPs, intelligent carriage plates, with Weigh in Motion technology. In the past, operators had to physically stop their forklift truck to capture the weight of a pallet. With RAVAS' Weigh in Motion technology, you can weigh on the go without stopping or interrupting your logistics process. While driving at a consistent speed on a level surface, you can now generate reliable data on weight and volume in real time. The data can be transferred to any ERP or WMS and used to invoice your customers by weight. RAVAS' Weigh in Motion technology is set to revolutionize supply chain optimization.
The RAVAS iCP is a proven, dependable product that enables you to weigh 'difficult to pack' products in combination with pre-construction equipment, such as a clamp or rotator. The iCP is available in wired or wireless models. Also, the iCP is NTEP certified to ensure you meet legal-for-trade requirements so you can invoice your customers by weight.
RPW EL scale for electric walkies and rider trucks
The revolutionary RAVAS RPW EL, a scale for electric walkies and rider trucks and order picking trucks, is available for every make and model of truck. Whether you are about to purchase one or more new trucks or you already own a fleet of trucks, our RPW EL solution is available for both retrofit and factory fit. To make a truck weighing, the fork construction of the truck is mechanically modified so that scale components can be mounted with only 5 mm extra fork height. Every lifted load is immediately weighed and communicated. Data communication and integration turns your order picking applications, supply chain optimization or production optimization into a true data collector. This data saves you time, money and obviously makes your processes more efficient and insightful.
iForks
The world's first and most complete wireless forklift weighing fork sets, the RAVAS iForks can be quickly mounted on any forklift and immediately improve the efficiency of your logistics process. iForks improve crossdocking, weighing incoming and outgoing goods, and safely loading and unloading containers. The weighing system's components are fully integrated into the forks, eliminating the need for additional cabling, that means installation on all makes of forklift trucks (new and used) is quick and effortless. The weight captured by the iForks is displayed on an indicator positioned in the forklift truck's cabin. That information is then sent wirelessly via Bluetooth to your WMS. Available with both regular forks and extra thin forks, these weighing forks are powered by compact Lithium-ion batteries and come standard with Bluetooth 4.0 data transfer capabilities.
RAVAS manufactures and distributes mobile weighing solutions, integrated in hand pallet jacks, warehouse trucks and forklift trucks. Mobile scales enable you to weigh and measure your load during transport. Our connectivity solutions help you to improve logistics and optimize your supply chain.