Platinum Deloitte Award for Ireland's Combilift
7th March 2019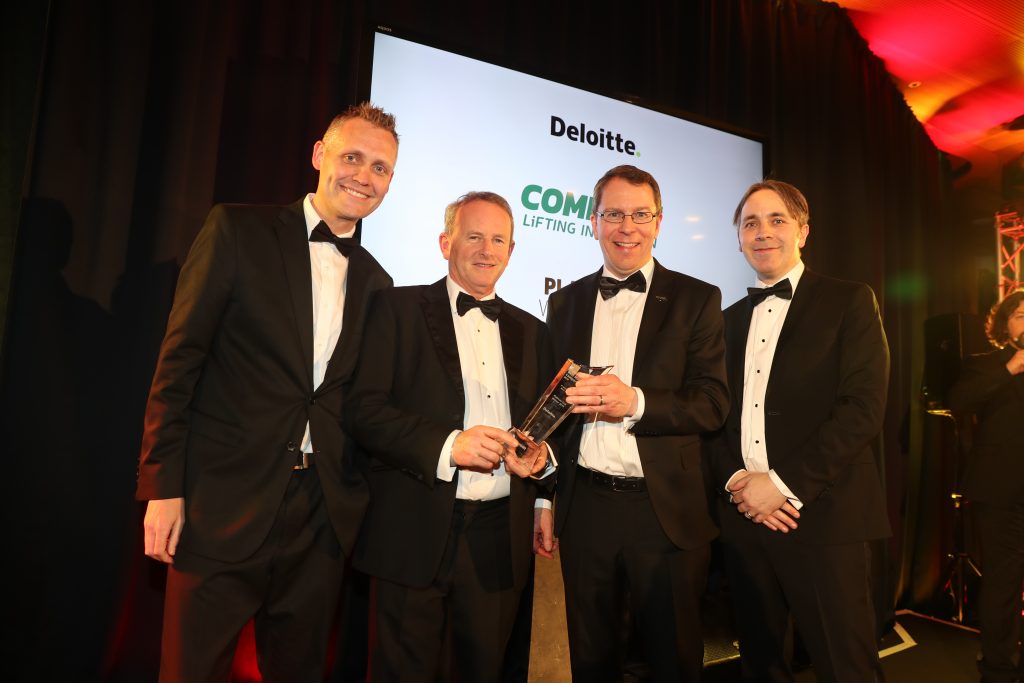 Combilift has received the Deloitte Platinum Best Managed Company award for the 7th consecutive year. The Irish forklift OEM won following a detailed qualification and judging process that evaluates the entire management team and business strategy, looking beyond financial performance at criteria such as operational excellence, strategic planning, governance and talent strategy.
Accepting the award co-founder and Managing Director of Combilift Martin McVicar acknowledged the customer focus that drives Combilift and reiterated the company's plans for further global growth. "This award recognises the commitment that we in Combilift have made to growing our business in global markets. We currently export 98% of our production to 85 markets across world and are constantly innovating and developing new products in response to new challenges faced by our customers. Each year we invest 7% of our turnover in Research and Development. This Deloitte award recognises that innovation and commitment. Innovation is at the core of everything we do especially in the development of new solutions for our customers."
The Best Managed Companies Programme originated in Canada in 1993, where it is the country's leading business awards programme. In addition to Ireland and Canada, the programme is also run in The Netherlands, Belgium, Turkey, Mexico, Chile, with upcoming launches taking place in Germany, China, the Nordics and Scotland.
In a further recognition of the success of Combilift its Managing Director Martin McVicar has been invited by Deloitte to attend the inaugural Best Managed Companies awards in China later this month.
Pictured accepting the award are Robert Moffett, Technical Director, Combilift and Martin McVicar, Managing Director, Combilift with Simon Boucher, CEO, IMI and Danny Murray, Partner, Deloitte