Perfect Charging Head
29th June 2016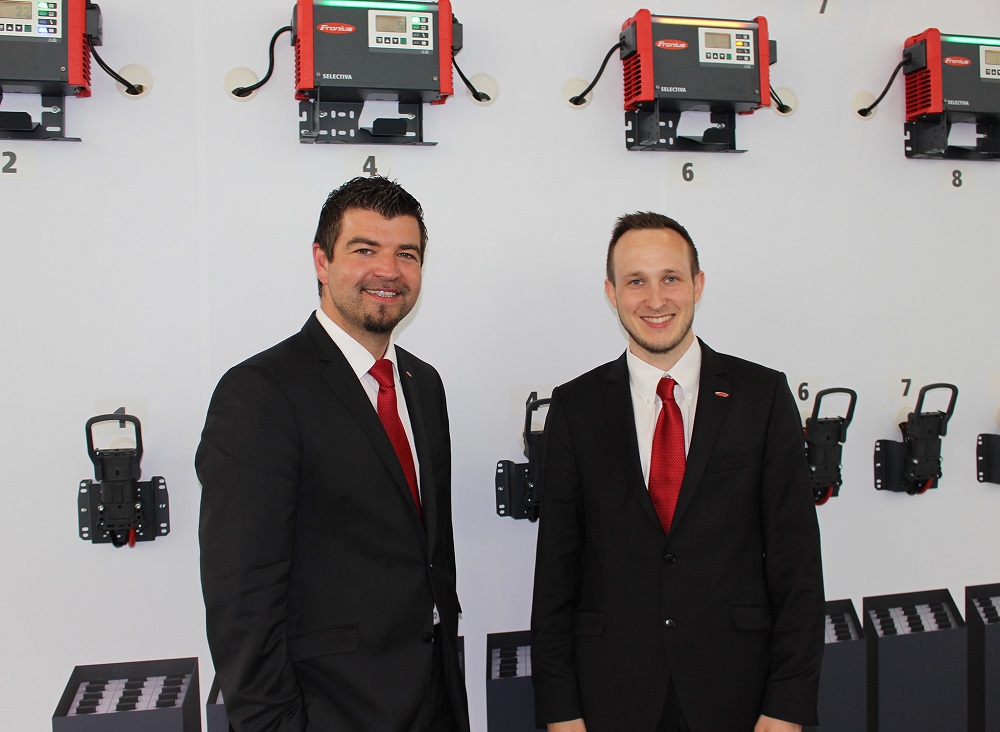 The Fronius Perfect Charging Division, which specialises in battery charging technology, has a new head: Patrick Gojer will succeed Harald Scherleitner – who in turn will take up a new position leading the Perfect Welding Division
– on 1 July. Gojer has been part of the Fronius family since 2008 and brings with him a wealth of international experience.
Gojer (right) is a qualified machine engineer and sales manager who began his career at Fronius as the head of sales for eastern Europe. In 2012 he became the Managing Director of Fronius Norway, before taking up the reigns at the Austrian firm's UK subsidiary two years later. As the next head of the Fronius Perfect Charging Division, Gojer is returning to his home town of Wels. "With this appointment our battery charging technology will be in experienced hands. Not only does he know the company inside out, but he has also established excellent international relationships," emphasises his predecessor Harald Scherleitner, who after eight years in charge at the Perfect Charging Division is now taking over at Perfect Welding.
Gojer sees an exciting challenge in his new role: "My goal is to reinforce and expand Fronius Perfect Charging's position as the global technology leader for the charging of traction and starter batteries." Not only will his technical expertise stand him in good stead, but his years of sales experience will be invaluable too. The incoming head of division plans to use his international network to better cultivate the individual markets in a more targeted manner in future. "After all, our innovative solutions help users to sustainably cut their operating costs," underlines Gojer. "And that is in demand all over the world."