Patented Dock Gate Range Offers Loading Bay Protection
5th September 2018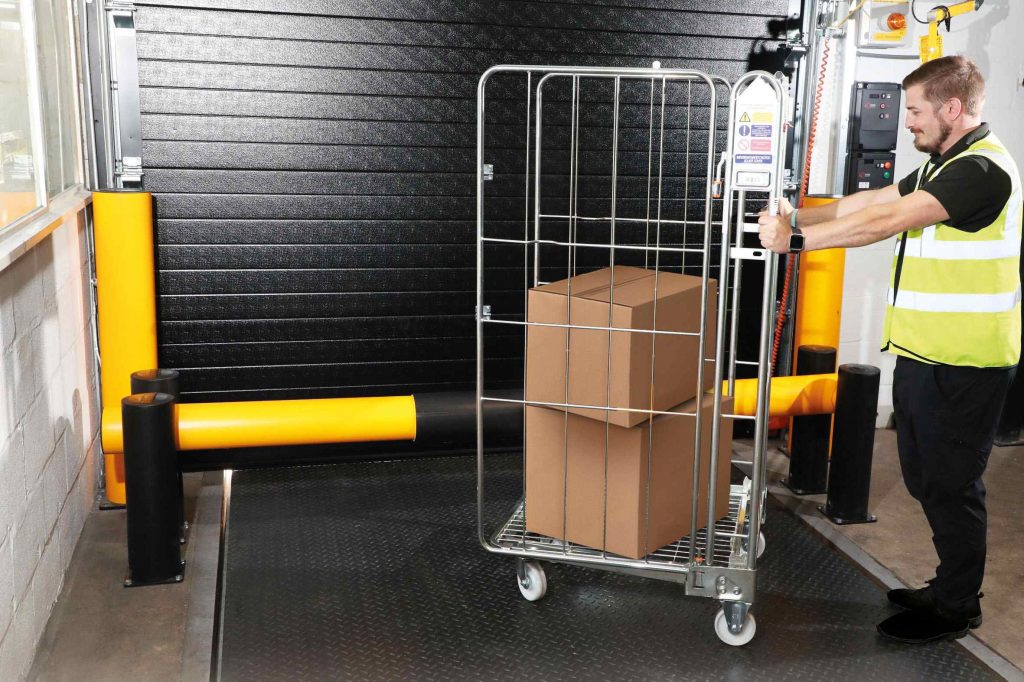 Workplace safety innovators A-SAFE claim they are closing the door on loading bay shutter damage thanks to their new range of gate solutions.
Around the world, busy logistics environments are populated with high volumes of traffic. Fully laden vehicles are tasked with delivering to targets in time-pressured environments. The risk of damage to building infrastructure is significant.
For many years the A-SAFE team have been conducting site surveys and installations at customer sites around the world. Loading dock bay doors rarely have the strength to contain the forces of an impact by a vehicle and the resulting damage is costly to repair in time and resource and the potential sheer drop presents a risk to pedestrians and vehicles.
The patented Dock Gate range offers significant impact protection in a manually operated solution – necessitated by the environment in which it is implemented. "Whereas traditional steel solutions lose any efficacy at lower weights; the flexibility of the A-SAFE MemaplexTM polymer technology means that the extreme forces of impact by heavy vehicles can be mitigated in a solution that is still light enough to be operated by hand," reports A-SAFE's Product Manager.
Each member of the Dock Gate family has its own particular specifications so that customers can be sure they get the right product for the right scenario:
iFlex Dock Gate: the flagship configuration offers heavy duty impact protection for standard loading bays between 2.4m and 2.5m wide. It will take enough force to contain a 12000 Joules impact: the equivalent of a 7 tonne forklift truck travelling at 4mph.
iFlex Dock Gate XL: on occasion loading dock bays are wider than the standard. For this, the Dock Gate XL will cover bays from 2.5m – 3m wide, distancing the supporting bollards from the edges thereby reducing the potential for damage whilst still containing a 7000 Joules impact: the equivalent of a 4 tonne forklift truck travelling at 4mph.
eFlex Dock Gate: where reliance is on hand-powered cages and pump trucks travelling at up to 4mph this version will contain a 4000 Joules impact – more than enough to prevent costly damage to dock door and warehouse infrastructure by up to 2.5 tonne weight.
A-SAFE are major advocates of operational efficiency as well as health and safety. "When we test our products, it's not just their resistance to impact that is under scrutiny. It's also how the infrastructure of the factory or warehouse is affected. We have tested steel barriers under the same conditions and impacts to these often result in posts and floor fixings warping or ripping out of the floor – leading to costs in terms of downtime and areas being taken out of action whilst repairs are conducted" says A-SAFE's Head of Testing, adding "Even in the case of minor impacts, the damage caused inherently weakens the structures and leads to increased maintenance and repair requirements."