Pall-Ex Invests in Forklifts with Fuel and Telematics Benefits
21st September 2017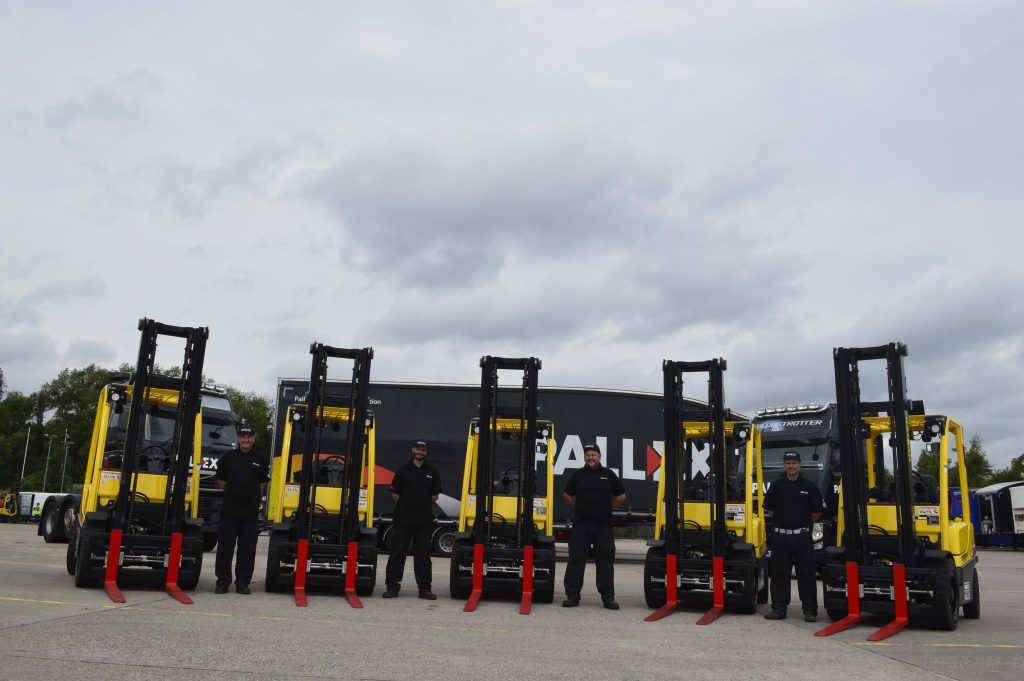 Pall-Ex has invested over £250,000 into its operational excellence, upgrading its fleet of forklift trucks to include 45 brand-new liquefied petroleum gas (LPG) vehicles. This move will ensure efficiency as the company prepares for the industry's upcoming seasonal peak.
The new Hyster H2.0FT Advance trucks were supplied by Pall-Ex's long-term partner, materials handling equipment supplier Briggs Equipment.
The new trucks have an array of features aimed at improving fuel economy, freight movement and staff security. Each new vehicle is fitted with telematics monitoring devices, pedestrian awareness blue light safety technology and automated hydraulic fork spreaders, further enhancing driver awareness and keeping standards of service high as a result.
Richard Southern, general hub manager at Pall-Ex said:
"This forklift truck investment has benefitted the business at all levels. Operationally, we've reduced overheads by choosing economical vehicles with a simple fuel system. We're seeing better accuracy and in turn, increased customer and staff satisfaction, as well as safer working practices."
In addition to providing insight at the central hub, the new telematics-fitted fleet records impacts and usage levels, enabling the logistics network to react according to the data.
Cameron Freakley, forklift truck operators at Pall-Ex added:
"The telematics system on the trucks makes our pre-shift check a lot easier to follow and complete, and proactively ensures any serious issues are avoided by disabling the engine as soon as any system error is picked up.
"The steering is very light and responsive compared to the previous models, the engine is more powerful and the hydraulic controls allow our team to be more accurate with manoeuvres.
"The increased efficiency of the engine means all drivers only have to refuel once per shift and it's much easier to see colleagues approaching with the blue light system, reducing the risk of accidents within the warehouse."