On-Board Charging for Forklifts
15th March 2023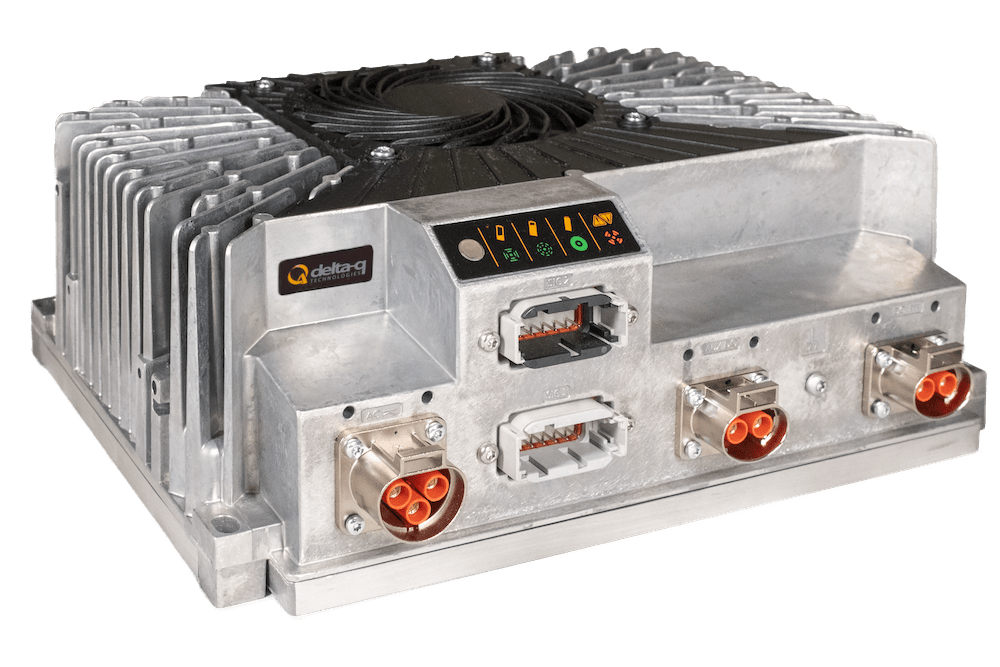 Delta-Q Technologies, a ZAPI GROUP company, will showcase their latest charging solutions for electric class I, II and III lift trucks at booth #S1798 exhibit at ProMat 2023 in Chicago, Illinois, from March 20 to 23, 2023.
At ProMat 2023, Conway Hui, Delta-Q's Director of Global Sales Application Engineering, will lead an educational seminar entitled "On-Board Charging for Class I and Class II Lift Trucks." The talk is part of the show's on-floor educational seminars on industry best-practices and innovations, and is scheduled for Tuesday, March 21, 2023, from 12:45-1:30 p.m. in Theatre H.
Conway will discuss the benefits of on-board charging and provide practical considerations for implementation. Attendees will learn how advancements in lithium battery technology are transforming Class I and Class II lift truck systems and meeting the operational needs and challenges of warehouses, material handlers, and rental fleets. Conway will also cover the logistics of implementation, including the types of connectors required, the location and space of the on-board charger in the lift truck, and the challenges that could present during integration.
"We're excited to be at ProMat this year with the ZAPI GROUP of companies and share our knowledge of on-board charging for counterbalance lift trucks and pallet walkies," said Lloyd Gomm, Vice President of Business Development and Marketing at Delta-Q. "We're also proud to showcase our latest innovation in powertrain electrification, the XV3300. This solution is a compact, on-board charging system, perfectly suited for the demands of the material handling industry."
The XV3300 features a high-performance 3.3 kW stackable charger, an integrated DC-DC converter, and electric vehicle (EV) charging station interface. This 3-in-1 feature saves space and cost and removes the need for extra components, which enables material handling OEMs to more easily transition to electrified powertrains. Its ability to comply with both SAE
J1772 (levels 1 and 2) and IEC 61851 (modes 2 and 3) makes it compatible with standard EV AC charging stations across North America and Europe.
Delta-Q's sister company, BlueBotics, is also exhibiting at ProMat 2023 at booth #N6715. The company is showcasing its automation navigation solutions for the material handling industry and will lead "Building the Business Case for Mobile Robotics in Logistics & Manufacturing," an educational talk on Wednesday, March 22 from 3:45 to 4:30 p.m. in Theatre I. The company will co-present with Bastian Solutions and Oceaneering.
Delta-Q Technologies is charging the future and driving the world's transition to electric energy. We collaboratively design, test, and manufacture robust battery chargers that improve the performance of our customers' electric drive vehicles and industrial machines. As the supplier of choice for Tier 1 OEMs, our customer support and engineering expertise guide our customers through the electrification process for a sustainable world.
Delta-Q is part of the ZAPI GROUP of companies and headquartered in Vancouver, Canada. The team and distribution span five continents to service industries such as electric golf cars, lift trucks, aerial work platforms, e-mobility, floor care machines, utility/recreational vehicles, and new markets, like outdoor power equipment.