Non-stop Productivity with Lithium-ion
14th September 2020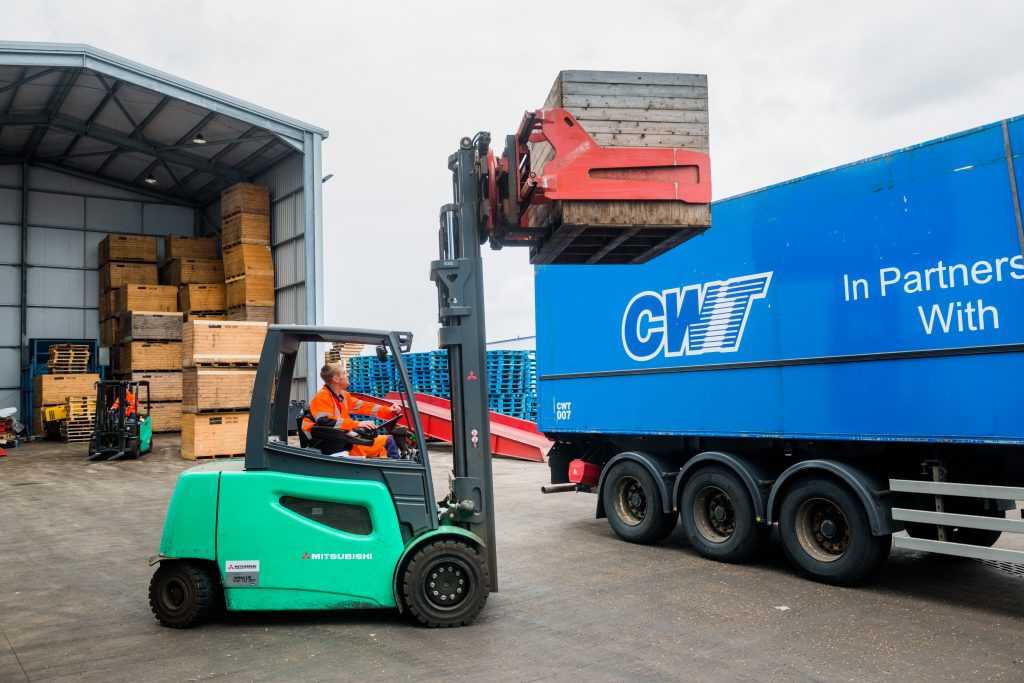 CWT Commodities has transformed its operations after purchasing five new Mitsubishi EDiA forklift trucks all fitted with li-ion batteries. The company has its main UK site at Seaforth Docks in Liverpool, where 10 warehouses are used for storing cocoa and coffee products. The materials arrive by ship from West Africa during the busy cocoa season which runs from November to April. After collecting the shipping containers from the quayside, CWT uses its forklift fleet to empty the contents and load them onto lorries to be delivered to some of the biggest blue-chip food and drink companies in the world.
With a lot of product to move, CWT needs forklifts that are available any time within a 24 hour period to help meet delivery targets. The company had previously been using electric forklifts with wet-cell lead-acid batteries and had been experiencing multiple problems over the years. "The lead-acid batteries we were using weren't charging properly, or they took a long time to charge overnight, and our productivity was suffering as a result," says Alex Turner, Site Manager at Seaforth Docks.
After speaking with local Mitsubishi Forklift Trucks dealer Jofson, Turner decided to upgrade the fleet and change to li-ion. The technology is known for its super-fast charging capabilities and reduced mains energy draw compared with conventional battery chargers. Jofson Sales Director Kevin Gorman explains: "A li-ion battery doesn't require any maintenance. You can also charge it more frequently and far quicker than a lead-acid battery without any damage to the battery. High-speed charging means there is no need for spare batteries which take up precious storage space and need specialist lifting equipment and labour to change. It's ideal for a company like CWT that requires full equipment availability at all times."
CWT Commodities ordered three 3.5-tonne electric EDiA EX FB35N 80-volt counterbalance trucks with li-ion batteries. Two of the trucks were specified with 5.5-metre masts to support high lifts, and the third was specially designed for de-stuffing shipping containers. Each forklift was built to spec, with CWT selecting a number of additional features to support their operations. These included a load weight indicator which displays a weight via the dashboard to prevent overloading, an auto-tilt mast to support safe box stacking, a rear-mounted blue spotlight which alerts nearby pedestrians to the forklift, and automatic LED headlights to illuminate the inside of containers. CWT also ordered a fleet management system that could provide real-time information on truck location and uptime, thereby improving driver accountability.
"The safety features on the trucks make things much easier for the operators because they can focus on the task and let the truck work automatically," said Turner. "Kevin had great knowledge about the trucks and li-ion, and the service department have been great at making any adjustments we wanted." CWT also ordered two 5-tonne electric FB50N counterbalance forklifts, each with high-lift 6.5-metre masts. These larger models were suitable for the attachment of bespoke, quick-release rotating clamps used for decanting boxes of cocoa onto lorries for onward delivery.