New Vehicles for handling Long Goods
14th August 2019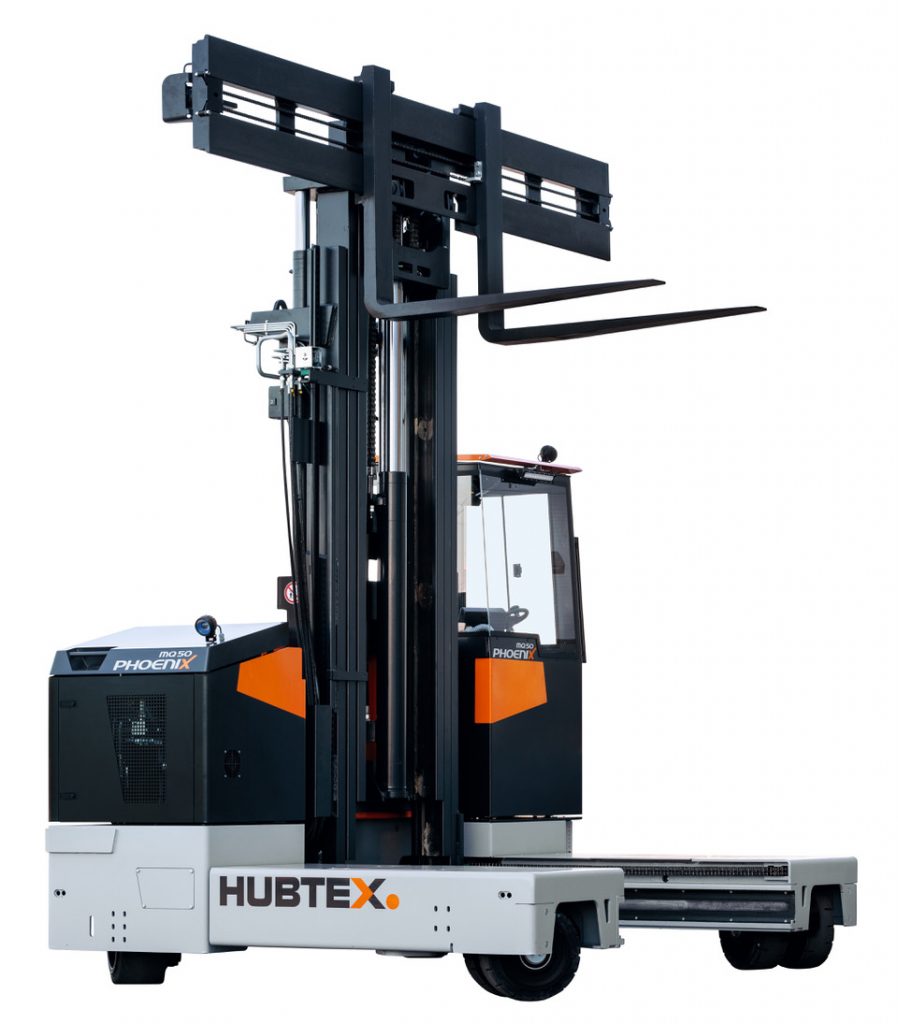 As the leading manufacturer of customised industrial forklifts, sideloaders and special-purpose equipment for the transport of long, heavy and bulky goods, Hubtex will present its wide range of solutions at IMHX 2019. A particular focus will be on the industry's largest modular development platform for electric multidirectional sideloaders, which Hubtex has revised in developing the PhoeniX vehicle series. It will gradually replace vehicles based on the established ESTL platform.
At IMHX, Hubtex will present the first two new vehicles from the PhoeniX series for a load-carrying capacity range of 3 to 5 tonnes. Hubtex plans for the PhoeniX range to gradually replace all electric multidirectional sideloaders with pendulum frames. The series limits between 48 V and 80 V will be seamless.
The electric multidirectional sideloaders from the PhoeniX series offer optimum manoeuvrability, a highly ergonomic driver cabin and improved all-round visibility. Even in their basic configuration, the vehicles are designed for semi automation. Their intelligent features include a new generation of vehicle control, pre-engineered cable runs, positions for sensors, and other features which ensure the vehicles are ready to meet the challenges posed by Industry 4.0. Additional assistance systems can also be integrated as required, for example laser-supported navigation, which will be available for the first time in this vehicles series. This new assistance system ensures the vehicles can be positioned with millimetre precision.
Another highlight at Hubtex's exhibition booth will be information on the launch of the new FluX 70. This electric multidirectional counterbalance forklift is capable of safely transporting long and heavy loads weighing up to 7 tonnes – even over rough terrain and in narrow aisleways. The new vehicle is suitable for both indoor and outdoor use and combines the advantages of an electric multidirectional forklift with those of a heavy-duty forklift with a combustion engine. The FluX 70 (7 tonnes) follows on from the existing FluX models with load-carrying capacities of 3 tonnes (FluX 30) and 4 tonnes (FluX 40). In addition, with the release of the FluX 20 this year, Hubtex will be expanding its product portfolio to include a new 2 tonne version.