New UniCarriers and TCM Chief Aims to Boost Europe Market Share
4th June 2018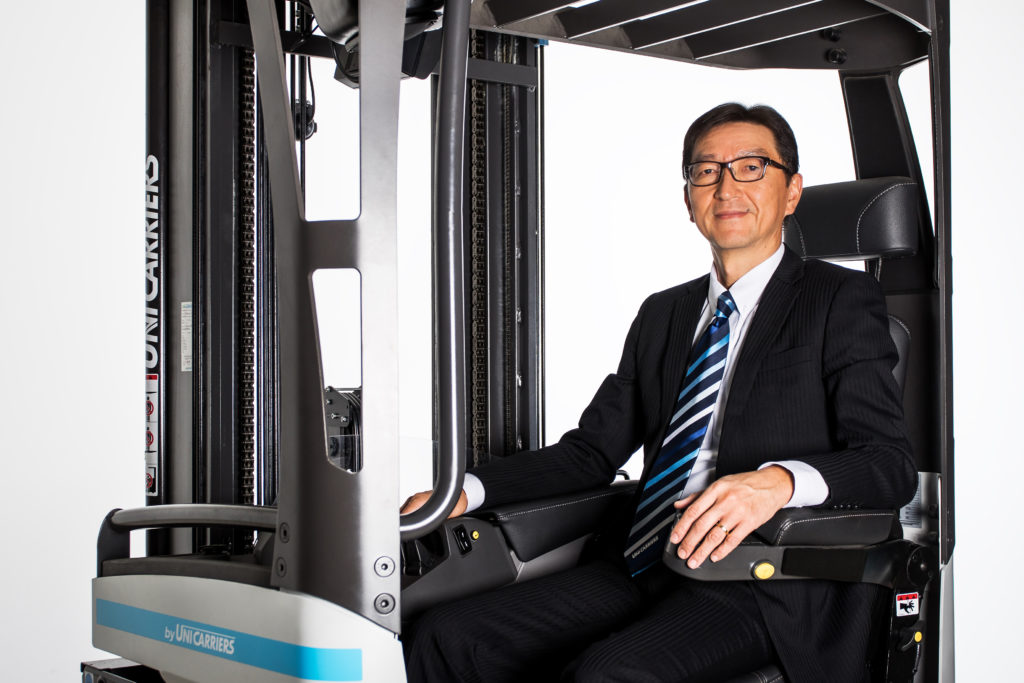 Masashi Takamatsu has been named President of UniCarriers' European division, with a brief to strengthen the UniCarriers and TCM brands on behalf of owners Mitsubishi Logisnext. He takes over from Nobuo Yo, who returns to Japan as Head of the Overseas Sales Division of the company.
Measures to increase the market share of the UniCarriers and TCM brands in Europe here include reinforcement of key account management and expansion of direct sales. Mr Takamatsu (pictured) also plans to expand the offering of forklifts for the rental and used vehicle business.
Over the coming years sales in the European focus markets are set to be standardised by means of a one-stop shopping model. This comprises not only a full range of warehouse and counterbalance trucks, but also all services in the UniCarriers 360° concept – from warehouse planning and fleet management to training in the area of health and safety. "Service and aftersales play an ever more important role in the purchase decision", explains Masashi Takamatsu. "With our one-stop shopping concept, customers get all the services required for the management of their forklift fleets from one source through their local distribution partner. This creates a greater incentive to choose a product from the UniCarriers portfolio."
Masashi Takamatsu has extensive expertise in the material handling industry and direct sales of forklifts: Among other roles, he worked in the Netherlands and in Sweden for UniCarriers' original brands Nissan and Atlet, before moving to Thailand to take over as President of UniCarriers Asia in 2012.