New Addition to Turning Attachments Product Range
4th November 2020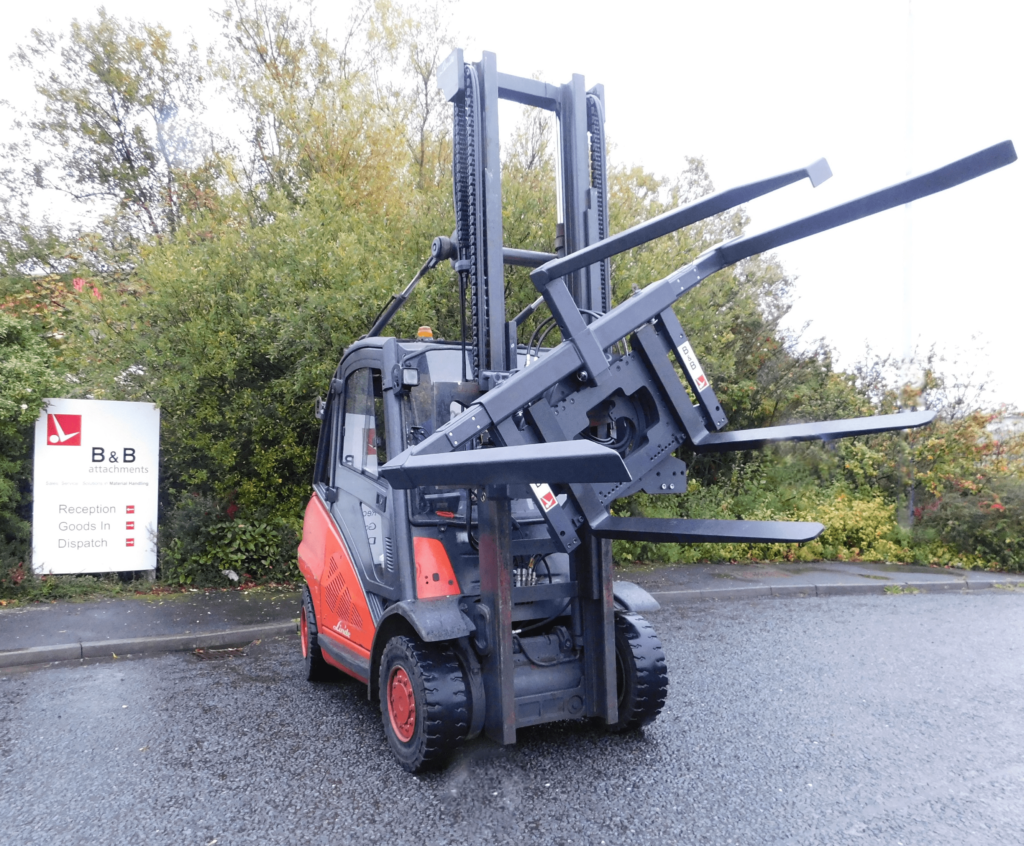 Forklift technology company B&B Attachments has introduced its new box turning attachment product (pictured). This high visibility unit with its robust construction is a low maintenance solution to handling and rotating a range of different box sizes.
This turning attachment is intended exclusively for the transport and lateral discharge of produce and Dolav boxes. It improves productivity through speed of rotation and elimination of dropped loads.
The specially positioned arms are fitted directly to a KAUP 360 degree rotating head. The arms secure the box load at both the top and sides, providing a safe and secure hold on the load. The arms are manually adjustable to handle different box sizes securely and are fully bushed to ensure smooth arm movement. There are several different types of top and side arm options available. The attachment can be supplied with a side arm on either one or both sides of the rotator.
This attachment can be fitted with a rear spacer to help the truck discharge produce closer to the centre of vehicles or when its receiving hoppers, ensuring safety and increased productivity with every lift. The arms can also be made as 'quick release' which allows the operator to revert to a standard rotator and forks in under two minutes, allowing all other palletised loads to be handled by the same forklift truck.
The rotator is rated 3200kg at 500mm load centre. All capacities, sizes and types are available through B&B Attachments.