New Stackers to Handle Over Loading Plates or Uneven Ground
5th May 2017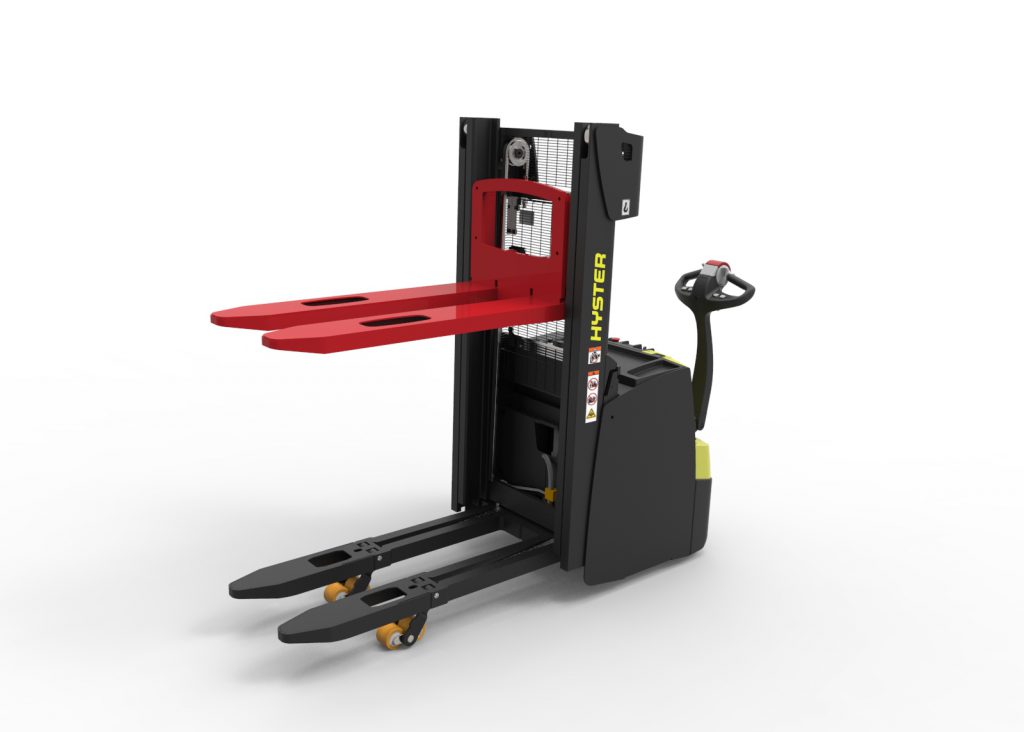 To help businesses challenged with handling pallets over loading plates, bumpy ground or on ramps, Hyster has launched three new pallet stacker models with initial lift.
The new pedestrian stackers give substantial ground clearance making them ideally suited to more difficult and demanding applications. Built with the quality hallmarks of the Hyster brand – toughness, dependability and efficiency – it is possible to reach heights over 6 metres using the highest capacity model, the S1.6IL.
For maximum efficiency the stackers can also be used for double pallet handling, whether loading or unloading a lorry, transporting or stacking in the warehouse.
Each pallet stacker has powerful acceleration and, with travel speeds up to 6km/h, they help to increase productivity over short and medium travel distances, even in tough warehouse conditions. In addition, seamless changes in travel direction further help to increase cycle speeds.
The new S1.2IL, S1.4IL and S1.6IL models have some of the lowest energy consumption figures in their class, have proven reliability and durability and offer a low cost of operation.
These new stackers are part of the Hyster portfolio of pallet moving equipment, with each product offering a wide choice of features to meet the needs of specific applications. The Hyster team can help businesses define the most effective handling solution to meet the challenges of their application.