New Pallet Truck Bids to Reduce Manual Handling Injuries
31st May 2018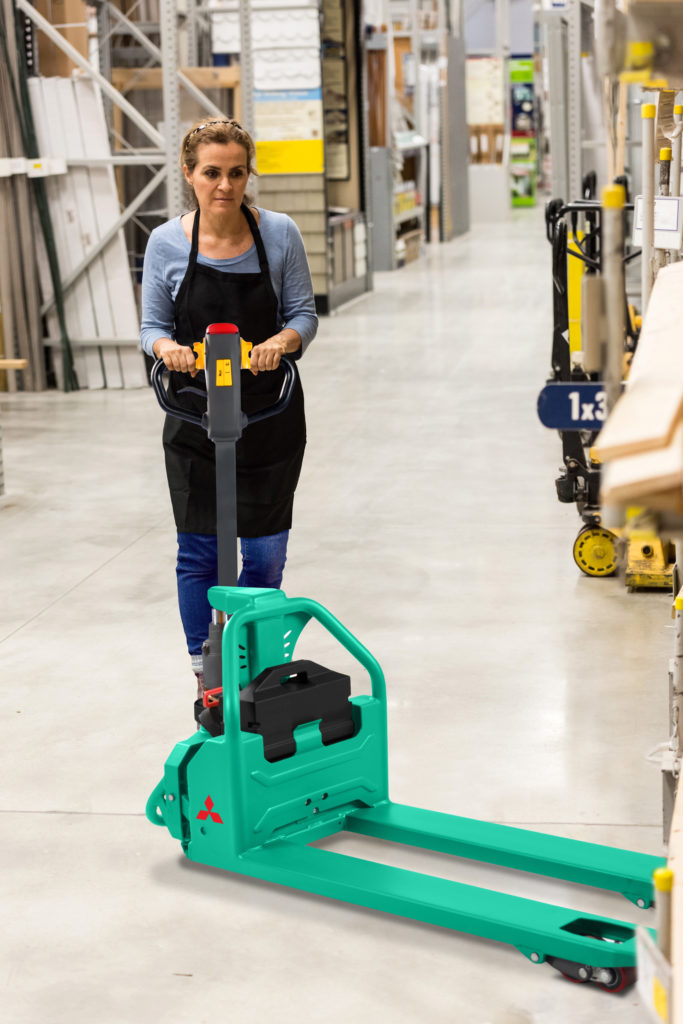 In a bid to help reduce manual handling injuries, Mitsubishi Forklift Trucks has launched the PBPL12 electric hand pallet truck. It calls the model "an affordable powered pallet truck suitable for transporting loads up to 1.2 tonnes".
According to the UK's  Health and Safety Executive (HSE), more than a third of injuries requiring at least three days off work are caused by manual handling. Many of these injuries are caused by operators using load-transporting equipment which doesn't meet the demands of the job, as Stewart Gosling of Red Diamond Distribution – official importers for Mitsubishi Forklift Trucks in the UK – explains.
"Employers have a legal responsibility to provide the right equipment for lifting and shifting heavy loads. But, there are many organisations out there who, often unknowingly, are putting employees – and productivity – at risk by relying on hand pallet trucks that are only suitable for infrequent use and for loads up to 500kg.
"For employers, however, upgrading to a safer, powered pallet truck has always been an expensive proposition…
"Until now, of course. This new Mitsubishi PBPL12 electric hand pallet truck has changed the game forever – making the benefits of powered pallet trucks available at a much more affordable.
"By offering all the safety and productivity benefits of a powered pallet truck at a relatively low price-tag, Mitsubishi is making it easier and safer for businesses to move loads of up to 1.2 tonnes," Stewart says. "And, best of all, businesses get the class-leading reliability and build quality of Mitsubishi, along with outstanding support from the UK dealer network."
As well as a compact, durable design, ideal for light to medium-duty indoor applications in tight areas such as cargo containers and retail environments, the PBPL12 offers fast battery charging of its industry leading 48v Lithium batteries and easy servicing.
Mitsubishi says that operators benefit from an effortless experience, with no straining, pushing or pulling – and businesses benefit from less operational downtime and fewer productivity losses from manual handling injuries.