New Loading Platform Improves Safety and Efficiency For Storage Company
5th September 2016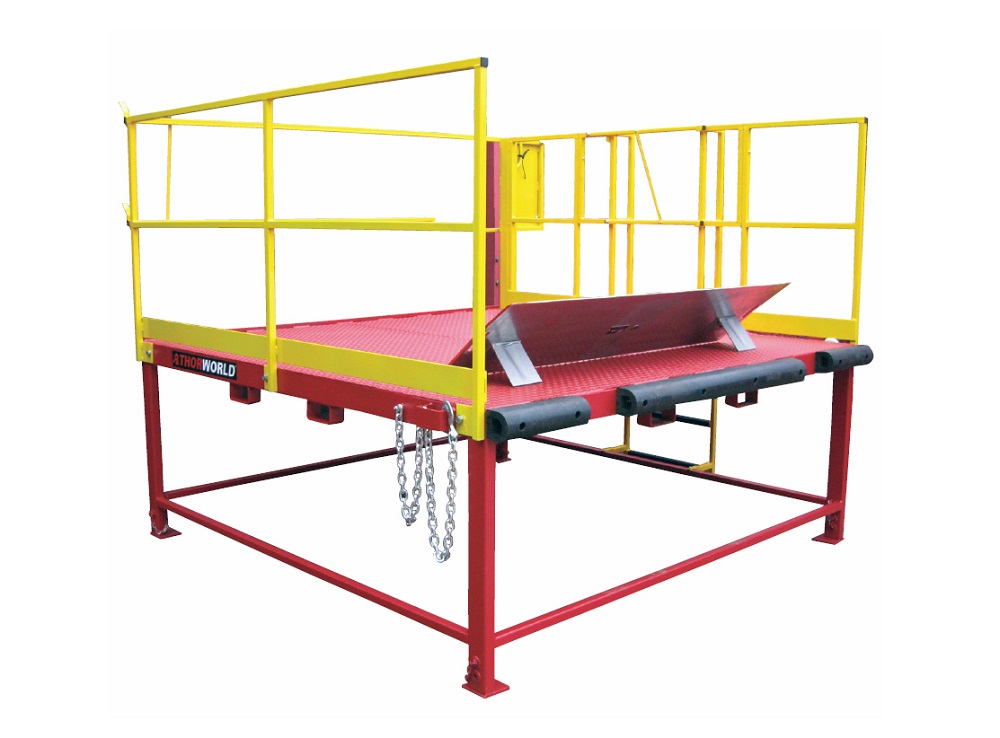 Corporate storage and distribution company, Gillards Worldwide Warehousing and Distribution, has become one of the latest UK based operations to improve its warehouse function with the addition of a Thorworld Industries' lightweight mobile loading platform.
The long-established, Bristol-based company has grown in recent years, having evolved from a small print finishing business to a significant warehousing and distribution venture – capable of providing extensive services for clients including English Heritage and the Institute of Chartered Accountants of England and Wales.
The outcome of offering such a complete distribution solution, from ordering to dispatch, has been a need for the Gillards team to adapt its loading bay accordingly, to create a more efficient and safer working environment.
To meet this advancing requirement, Director, Daniel Gillard researched his company's options to source a specialist, lightweight, loading bay system that could streamline operations, safely and effectively; an investigative process which resulted in the selection of equipment manufactured and supplied by Thorworld Industries.

"We were looking to improve the way we unload containers in our warehouse, both in terms of efficiency and safety," explains Daniel. "As the company continues to grow and activity within the loading bay area increases, staff welfare has become a top priority for us.


"After considering several options, we found that Thorworld Industries' Lightweight Mobile Loading Platform presented a complete solution capable of meeting our requirements, being portable, safe, flexible and easy to use."

Daniel goes on to explain how his choice of equipment not only had the capacity to significantly reduced health and safety concerns, but also reduce the turnaround time taken to fulfil the loading process, adding improved efficiency to the equipment's assets.

"Not only has investment in the platform created 'safety confidence' on the warehouse floor, but the design of the equipment has really speeded up the whole process," Daniel confirms. "Accessing containers isn't just safer, it's also more efficient than the previous methods we were using, which is exactly what we were hoping for."
This is because the flexible design of the Thorworld apparatus allows Daniel's staff to move the platform around the warehouse using just a forklift vehicle. Once successfully relocated, it can then be positioned with ease, safely and securely – exactly where and when it's needed.