New Hyster Pedestrian Stacker With 4m Reach
9th February 2017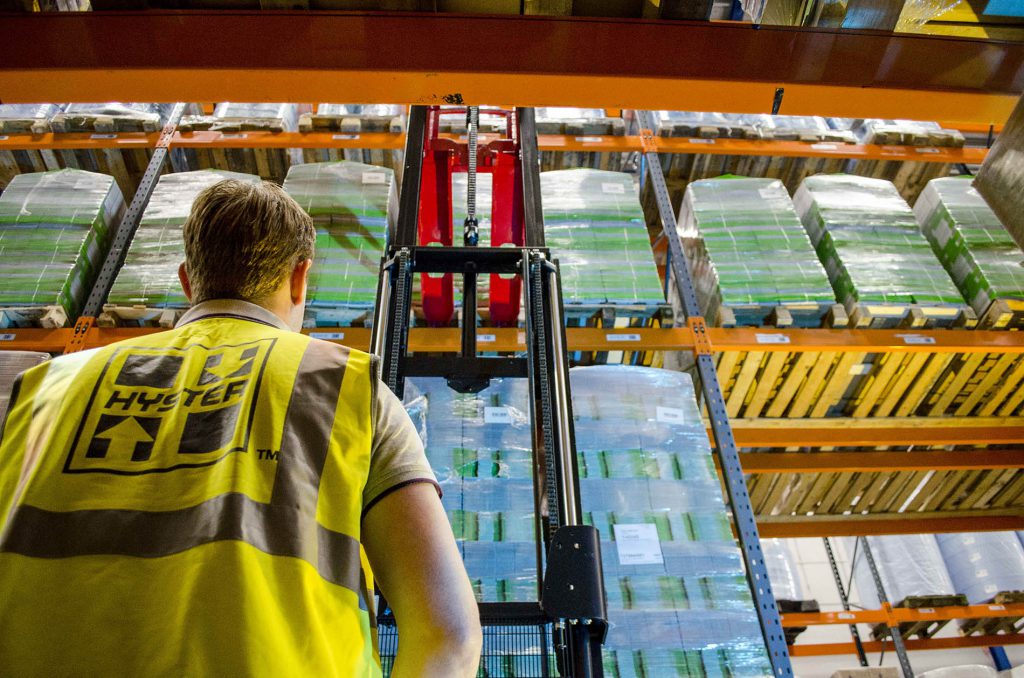 Hyster® has launched a new 2 tonne capacity pedestrian stacker for stacking and retrieving loads from racking up to 4m high.
Ideally suited to the storage rooms of supermarkets, DIY stores and for small scale warehouses or manufacturing operations, the new S2.0 model completes the range of seven other stackers previously launched in the summer of 2016.
Reliable, tough and compact, the S2.0 is reported to offer among the lowest energy consumption levels in its class. With fast acceleration at the full 2 tonne capacity and travel speeds of up to 6km/h, it gives superior performance and increased productivity over short and medium travel distances.
Controlled changes in travel direction also help to increase cycle time particularly in areas with incoming or outgoing goods where pallets are transported to/from the receiving dock or from marshalling areas to storage.
Some order picking operations will also benefit as forks can be adjusted to an ergonomic working height. When handling delicate loads, there is also separate fast and slow lift and lowering controls and operators have optimum visibility through the 2- stage mast.
There tough stacker has a high level of parts commonality with the smaller stacker models and other Hyster® products, with robust chassis design, sealed transmission and a service interval of 3000 hours or 3 years for hydraulic oil and filter changes. All of these features help contribute to a low cost of operation.
Side battery removal makes switching the battery quicker, in particular where there is a need to extend truck availability on multiple shifts.
Low energy consumption keeps the ongoing running costs under control and the stacker can be adapted to suit the load, floor type and other application challenges. Options include key pad access, cold store protection, load and drive wheel options, a range of fork lengths and widths and practical solutions such as a film roll holder, an A4 clipboard and drink holder.
The new stacker is supported with strong service capability across the Hyster® dealer network throughout Europe, the Middle East and Africa.