New Distributor of Lift Trucks in New Zealand
26th January 2023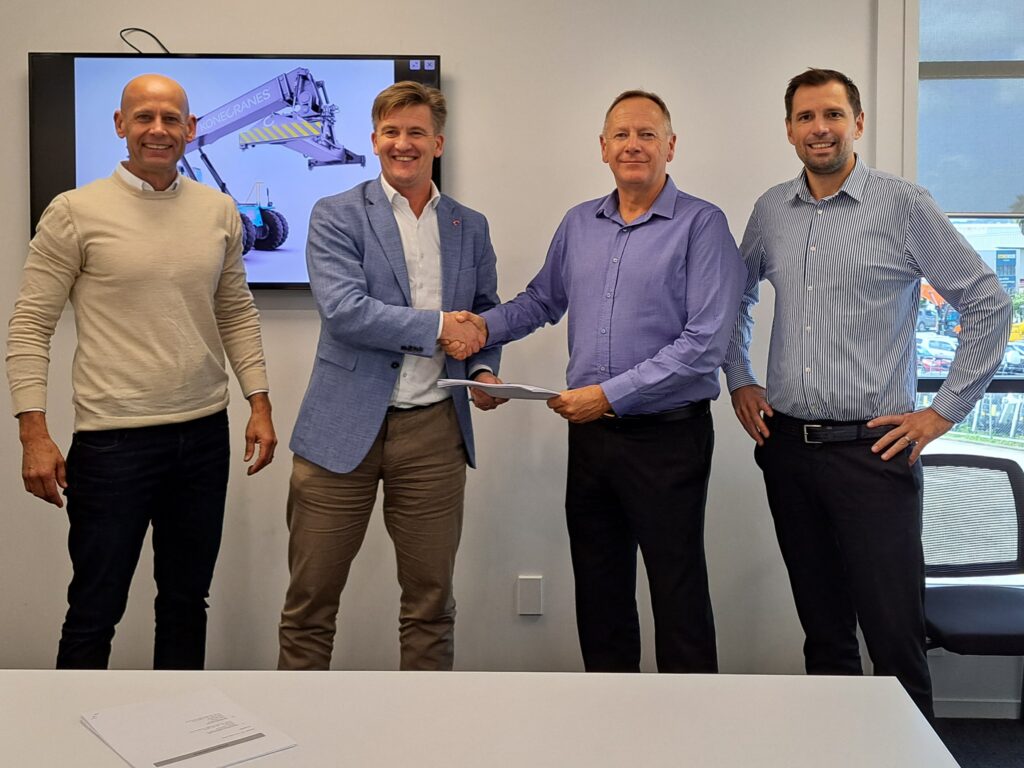 From 1 December 2022, heavy equipment dealer AB Equipment became the distributor of Konecranes Lift Trucks throughout New Zealand. This has improved the options available to lift trucks customers in the region.
Established in 1878, AB Equipment has long been a New Zealand market leader in industrial equipment for materials handling, construction, forestry and city maintenance. Working with an extensive range of global brands, it has 18 branches across the country that deliver 24/7 service support and genuine parts. The addition of Konecranes to their product and aftermarket portfolio follows AB Equipment's business strategy as it focuses on keeping local businesses moving as effectively and efficiently as possible.
"Becoming the distributor for Konecranes Lift Trucks in New Zealand enables us to offer our customers greater choice and further strengthen our leadership position in forklifts and access equipment," says Peter Escott, CEO of AB Equipment. "The iconic Konecranes brand is associated with strength, performance and reliability, and we're excited to show their award-winning electric forklift E-VER to our local customers. With high durability and intelligent controls, all of their lift trucks offer smart and fuel-efficient solutions for Kiwi businesses."
AB Equipment can now provide New Zealand with the full range of Konecranes forklifts, reach stackers and container handlers, including Ecolifting driveline options to save fuel and reduce emissions, along with the Konecranes flagship E-VER, Konecranes' first heavy-duty fully-electric Li-ion forklift. TRUCONNECT® Remote Monitoring will help AB Equipment customers to optimize their operations and maintenance by collecting their lift truck usage data and presenting it through the online portal yourKONECRANES.com.
"Konecranes Lift Trucks has had a presence in New Zealand for some time," says Patrik Lundbäck, VP, Sales and Distribution, Lift Trucks, Konecranes. "Through AB Equipment, we're now able to provide our customers across the country with a more comprehensive product portfolio and a whole new level of service support. We're excited to begin this new partnership and look forward to working with AB Equipment for many years to come."