New Camso Animation Highlights Static Electricity Dangers
28th June 2019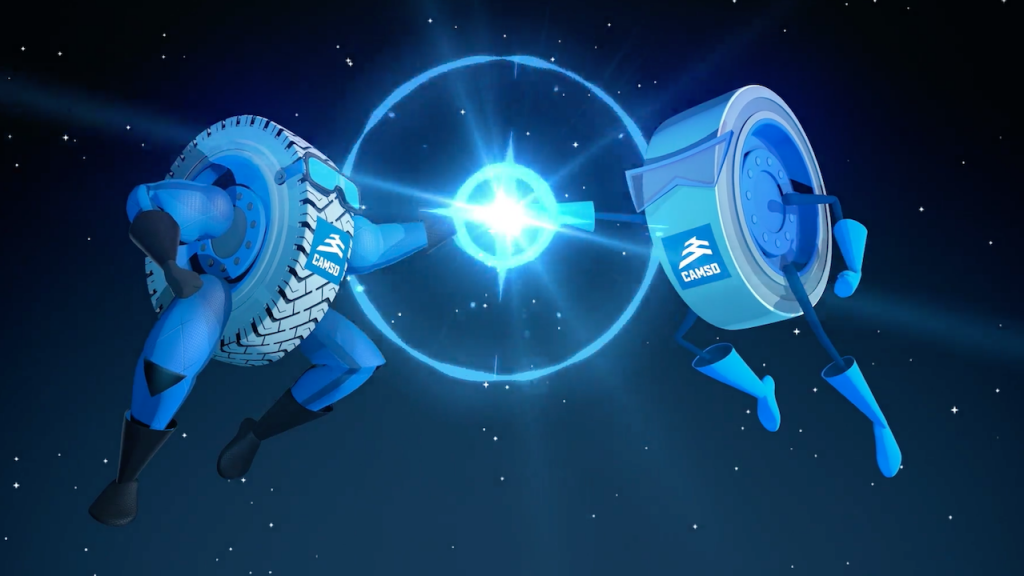 Camso releases second animation video to educate on static electricity hazards in the Material Handling industry
Camso today released a sequel to its first ever animation video – Fixing the safety hazards of static electricity – as part of its ongoing efforts to educate general public on the static electricity hazards linked to non-marking forklift tyres. This time the story takes place in Europe where the material handling industry is victim to the troubling rule of a highly damaging static villain.
Watch the new video now: camso.co/staticstory2
"The video we released in March about the Solideal PON 775 NMAS received a very warm response in the industry and generated incredible engagement," says Lysandre Michaud-Verreault, Communications and Marketing Manager – Material Handling at Camso. "We saw a great opportunity to create a sequel to this story for the launch of the Solideal RES Xtreme NMAS, a new patented non-marking anti-static tyre destined for European markets."
For most people, static build-up is an invisible phenomenon. Unfortunately for anyone who works near a forklift running on non-marking tyres, the likelihood of static shocks up to 50,000 volts represents a real safety issue.
In the short film, the new resilient hero joins forces with the PON 775 NMAS to resolve the static issues, but in real life the addition of the Solideal RES Xtreme NMAS to Camso's portfolio makes it the only tire manufacturer to offer a complete range of solid non-marking anti-static forklift tyres.