Narrow Aisle Announces Record Turnover
9th March 2023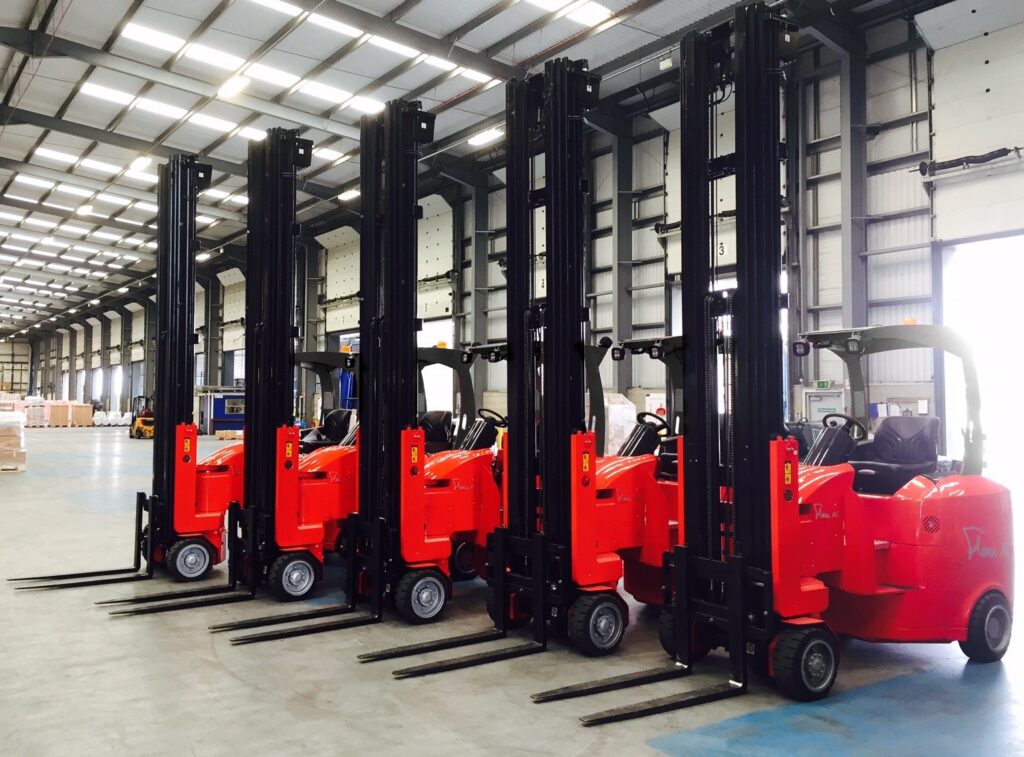 Narrow Aisle Ltd, manufacturer of the Flexi Truck range of VNA articulated warehouse truck-based intralogistics solutions, has announced that in the financial year to December 2022, it recorded a global turnover of £31.6 million – the highest in the company's history.
This is up from the £25.5 million achieved in 2019 – the year when the company was the subject of a buyout by members of its senior management team.
Narrow Aisle's Chairman, Jim Porter, said: "Our employees have delivered another outstanding year of results. We are seeing the positive outcome of our long-term strategic focus on continually increasing our market share and growing key overseas markets such as India and the Americas."
Jim Porter continued: "Our success in the United States, where we have signed distribution agreements with Dallas and Houston-based companies who are among the USA's top independent material handling equipment suppliers and rental businesses, means that we can look ahead with confidence from a position of strength."
He added: "Despite the global economic uncertainty created by events that nobody could have foreseen we have made excellent progress towards our various goals since 2019 by taking a long-term view and making strategic investments in our business while remaining agile and adaptable."
The Flexi Truck's iconic articulated design delivers safe and highly space- and throughput-efficient operation within narrow aisle storage units. Material handling costs can be reduced by up to 50 per cent thanks to the Flexi's ability to load and unload delivery vehicles and transport pallets directly to and from their location within the storage unit. By eliminating this need for 'double handling' from the intralogistics process, Flexis allow users to reduce the number and type of lift trucks that they require.
With its headquarters, design and manufacturing facilities in the UK, Narrow Aisle Ltd manufactures each model in the Flexi Truck range to the globally recognised ISO and TPS quality standards using predominantly tier-one Europe-made components. In the region of 12,000 Flexi Truck machines have been supplied to distributors and users in over 80 countries worldwide since the articulated truck concept was pioneered by Narrow Aisle Ltd in 1990.