Mitsubishi Celebrates Double Nomination in FLTA Awards
13th December 2016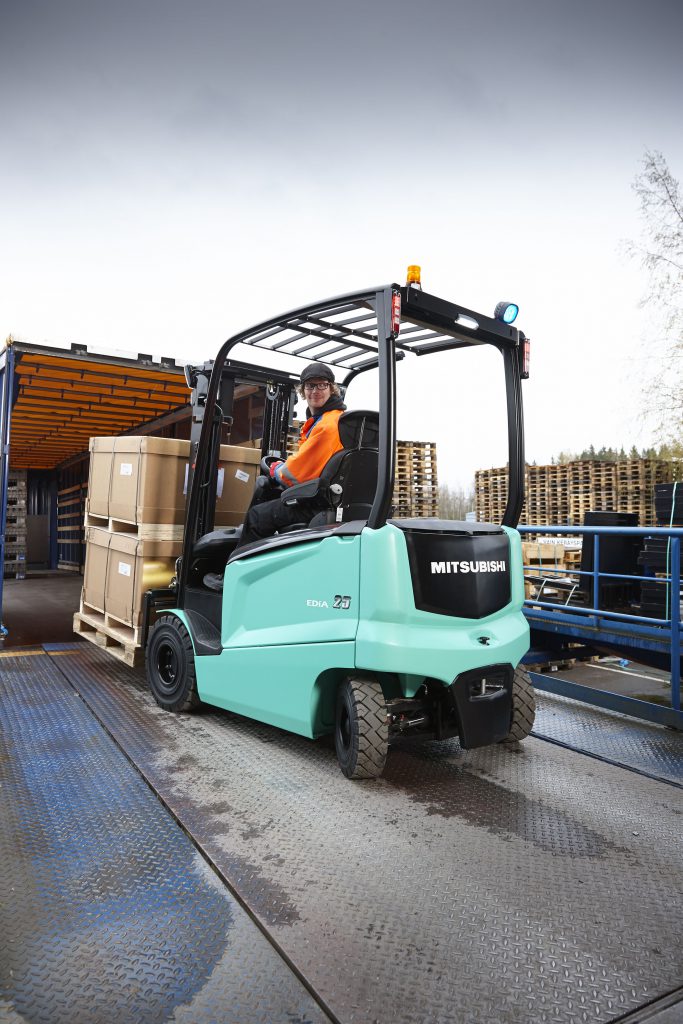 The UK's Fork Lift Truck Association has recognised not one, but two, Mitsubishi Forklift Trucks products in its annual Awards for Excellence shortlist.
As a Finalist in the Safety and Innovation categories for two of its newest products, EDiA EX 80 volt electric and the SENSiA reach truck cold store cabin, Mitsubishi will compete among many of the industry's leading names for a highly prized Archie statuette.
This year's Finalists were decided by the FLTA Technical Committee, which assess entrants against the Awards' strict criteria.
In the Innovation category, the Mitsubishi EDiA EX has been recognised for its unique steering geometry that delivers "four-wheel-drive" in even the most demanding of turns.
Where a typical forklift may achieve 90 degree turning by putting exceptionally high pressure on the tyres and rims, the latest EDiA EX 80V, is equipped with counter-rotating drive wheels and unique 100 degree turn rear axle, mean it can effortlessly turn on a tighter lock than its rivals.
Its dual drive allows the truck to smoothly turn within its own dimensions, maximising manoeuvrability, reducing wear and, ultimately, improving safety.
Sitting proudly alongside EDiA EX on the FLTA's prestigious shortlist is the SENSiA cold store reach truck. A finalist in the Ergonomics category, it features the world's largest and most efficient cabin.
Uniquely, the design features an outwardly curved door profile which delivers spacious accommodation for drivers of all sizes.