LPG Supplier Uses Expertise for Bespoke FLT Energy Plans
18th October 2016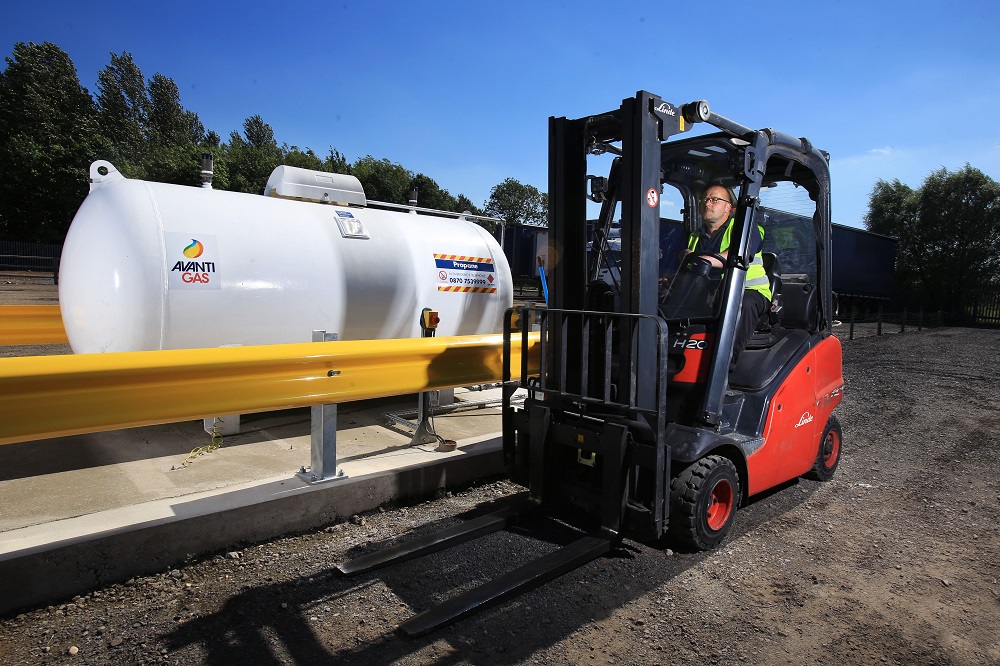 Liquefied petroleum gas (LPG) supplier, AvantiGas, has launched a bespoke service for the forklift industry offering a tailored energy plan to increase efficiency, reduce costs and boost health and safety standards.
The Complete Forklift Truck LPG Solution has been devised to deliver the safest, most cost effective and flexible solution for forklift operators and owners regardless of fleet size.
In the first move of its kind in AvantiGas' history, it is dedicating a team of account managers to examine the needs of businesses in every department, and work closely with floor managers to create the best possible energy solution in this rapidly growing market. An initial three-point report addressing fuel and distribution needs, health and safety considerations and a heat usage consultation, is followed by advice on the most relevant products, cylinder and bulk options, installation and maintenance recommendations.
To mark the launch, AvantiGas has also released a free downloadable safety guide for FLT users offering advice on staying safe and legal when handling LPG. With around 59,000 work-related injuries and 1.4 million working days lost due to accidents and illness in the transport and storage industry alone, health and safety in the workplace can be a huge issue for any business. The free AvantiGas guide provides step-by-step advice on ensuring the safety of employees.
Explaining more about the Complete Forklift Truck LPG Solution, Andrew Mann, commercial manager at AvantiGas says: "We have new advanced in-house forecasting technology which predicts how much fuel is required by our customers and how often, which is constantly reviewed by our dedicated account managers. We also make practical recommendations on how to cut down on heat and energy spend and use our health and safety expertise to make recommendations which can make significant improvements to safety records.
"Our accompanying free FLT Safety Guide is full of tips from how best to store LPG, to the correct PPE to wear during refuelling so is essential reading for anyone working with FLTs and can be downloaded free of charge and without obligation from our website www.avantigas.com/forklift-trucks
"AvantiGas has so much technical expertise in LPG and decades of technical experience, but this is the first time we've devoted that knowledge to the FLT market. It's a very exciting step and one that could have a really positive impact on end-users."
Producing significantly less carbon dioxide and air pollutants than most other fuels, LPG is a cleaner, greener energy source with many advantages over diesel including increased fuel efficiency, long-term cost savings and reduced potential for spillage and contamination. Its high calorific value means it can carry heavy loads without losing power and produces less noise and vibration than diesel-fuelled trucks.
Andrew added: "After installation, a maintenance programme for each site will be drawn up and include yearly system inspections and on-the-spot checks with each delivery, including replacement of equipment damaged by wear and tear."
AvantiGas is part of the UGI Corporation with a network of distribution centres and two in-land gas terminals, serving businesses and residents across the UK.
To learn more about the AvantiGas Complete Forklift LPG Solution, visit www.avantigas.com.