LogiMAT Best Product Win for Rapid Charging System Start-Up
10th March 2020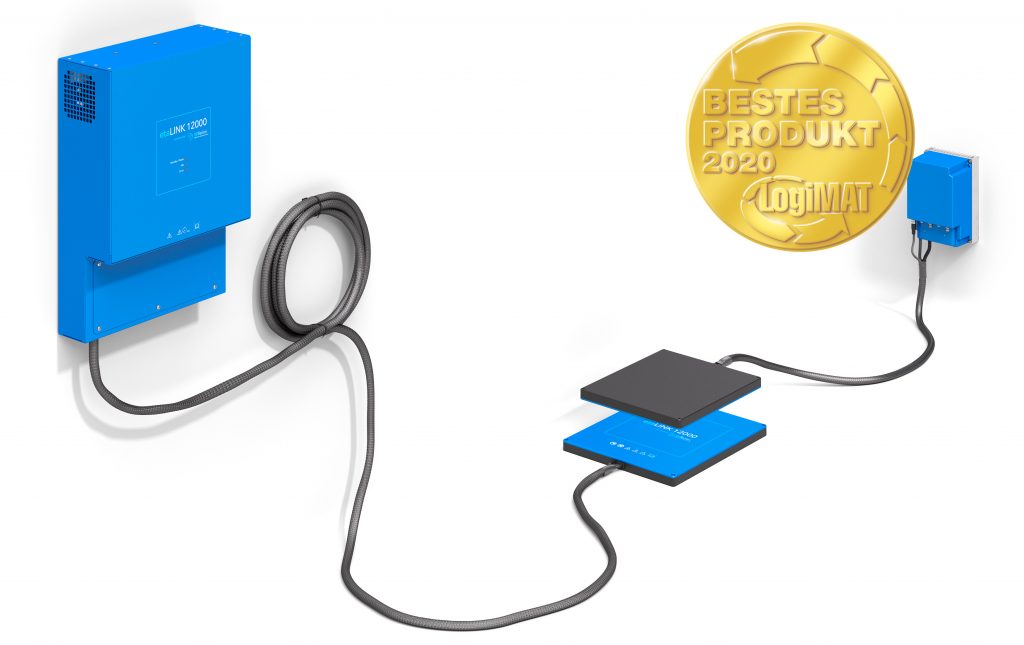 Despite cancellation of the show this week, LogiMAT has pressed ahead with its annual awards, with start-up Wiferion taking the Best Product prize for its etaLINK 12000 inductive rapid charging system in the category of picking, conveying, lifting and storage technology.
etaLINK 12000 enables in-process charging of the lithium-ion batteries of automated guided vehicles (AGVs), industrial trucks and mobile robots. Charging processes can therefore be flexibly integrated into intralogistics procedures. The scalable energy solution is claimed as the world's first contactless battery charging system with an output of 12 kW and an efficiency of 93%. The energy level of the vehicles remains at a constantly high level thanks to the intermediate charging process. This means that battery capacities can be reduced by more than 30% in most cases, thus considerably reducing procurement costs in the battery sector. As additional charging breaks and thus downtimes are eliminated, vehicle availability is increased by up to 30%.
As a system supplier of charging and storage technology, Wiferion's battery tray etaTRAY also allows for existing forklift fleets to be retrofitted. Even old forklifts and AGVs can be continuously charged during logistics processes by replacing lead-acid batteries for the energy solution consisting of a charging unit and lithium-ion battery. Thanks to the standardized and modular design, the conversion can be carried out quickly and reliably. Users can thus exploit the full potential of lithium technology and the advantages of in-process charging.