Latest EnerSys Modular Chargers Support Very Heavy Duty Vehicle Applications
5th February 2019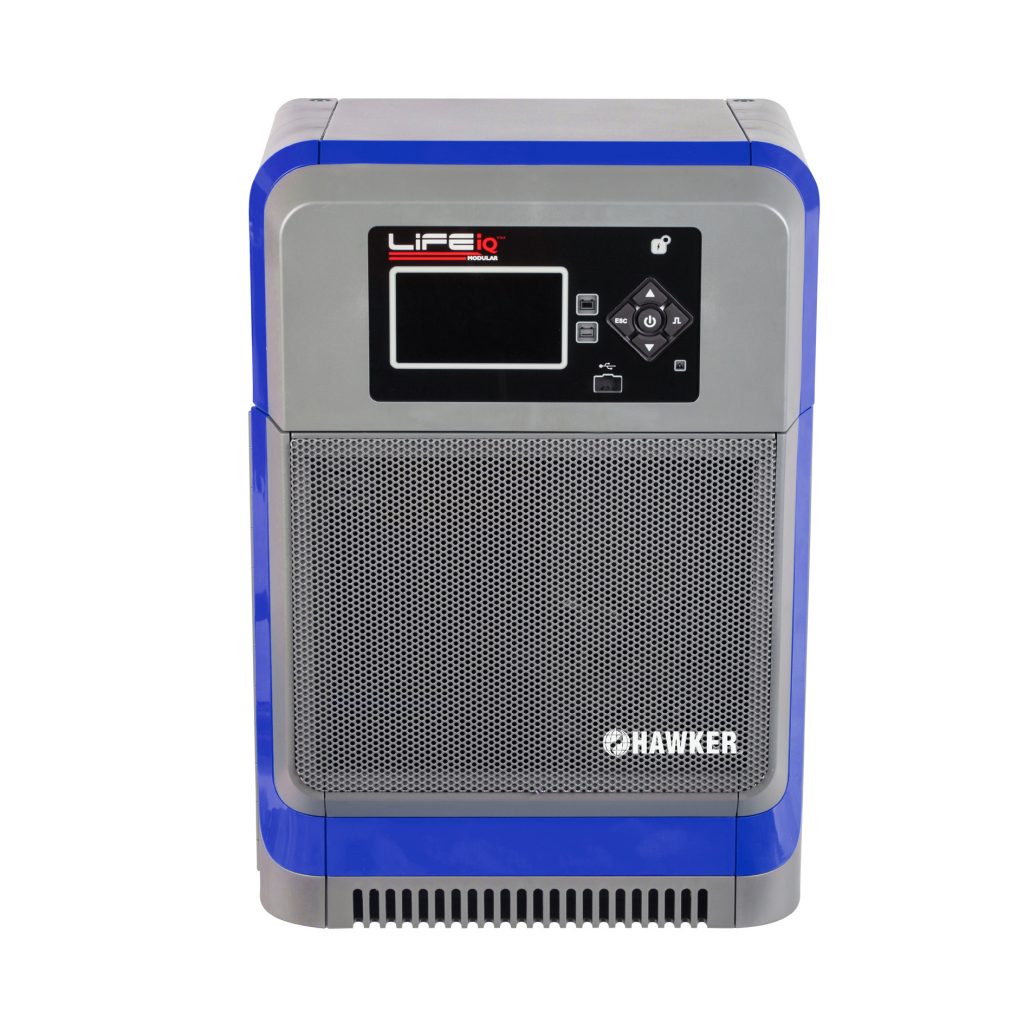 EnerSys has extended its Life iQ range of modular chargers. The new 96V and 120V products, rated to 21kW, allow charging of the largest electric materials handling vehicles. These include counterbalance trucks and replacements for heavy duty internal combustion engine types.
Martin Walsh, Senior Product Manager Motive and Reserve Power at EnerSys EMEA said: "These new, higher-rated chargers are significant because no industrial charger manufacturer had overcome the legislative and other associated barriers to supporting these large vehicles in such a modular format. EnerSys has achieved this success through its experience in electronics design, coupled with its deep knowledge of the charging process and effective charging profiles, gained from over 100 years of battery production."
The energy efficiency, reliability and optimised charging of the new models mean that OPEX savings over traditional 50Hz charger types are possible. This can be further improved through use of modern batteries with more advanced technology and lower input impedance.
Crucially, this efficiency is maintained throughout the battery charging cycle. As batteries charge, their load on the charger steadily reduces; this adversely affects efficiency usually found in a conventional charger. By contrast, the EnerSys products can be configured with up to six modules sharing the load. These are progressively switched off as the load falls, so the modules remaining on line stay well loaded and efficient. The modular chargers also eliminate a conventional charger's tendency to overcharge the battery by up to 20%, with all its implications for energy wastage and reduction of battery life. By contrast, the modular chargers' improved charging performance prolongs motive power battery life.
Significant energy expenditure savings are possible as a result. For example, internal tests have shown that, depending on locally prevailing energy costs, a 120V 1500Ah battery that would typically cost €50 to charge using a '50Hz' charger would cost approximately €37 with the modular type charger. Unlike conventional charger types, a Life iQ modular charger's power factor is close to one. In addition, therefore, they avoid AC distortion and overloading the mains supply with reactive power, and reduce the capacity required for input cabling and switchgear.