Konecranes Forklift Safety Suite Includes Geofencing Technology
26th February 2018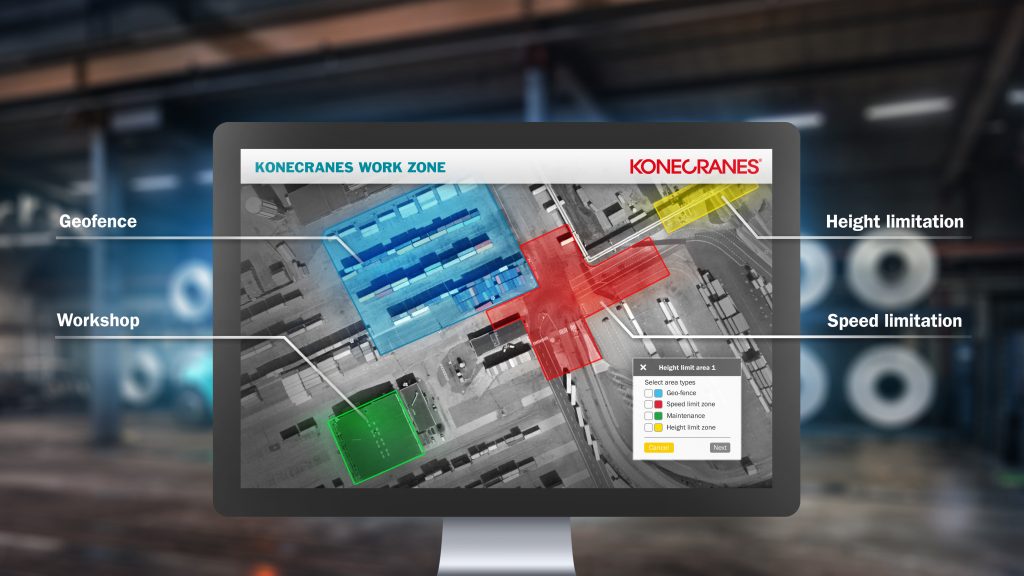 Konecranes Work Zone is a forklift safety initiative launched by the Finland-based group. It comprises a suite of location-based services designed to improve the safety of lift truck operations, especially in busy, high-traffic environments. It includes different applications of geofencing. "This is a big step for the lift truck industry and shows the future of Smart Connected Lift Trucks," said the company.
As a part of Work Zone, Konecranes introduces geofencing, a new safety and yard efficiency product which uses GPS technology to create virtual fences around real-world areas. These areas can then be used to trigger user defined alerts, this can be information about height limitations, speed limits or other safety matters. The alerts can be displayed on the driver's display or by SMS or email to chosen recipients.
In addition to helping to increase safety, Work Zone can also be used to reduce and monitor downtime. This user-friendly tool offers the user the possibility to manage a fleet of lift trucks on a computer. This management and operations integration opens brand new possibilities to monitor and control a Konecranes fleet of lift trucks.
Konecranes Work Zone is available for all customers using Smart Connected Lift Trucks. Further features to enhance operational efficiency are under development for future releases.