Jungheinrich Celebrates IFOY Nomination With Lithium-Ion Stacker
10th February 2017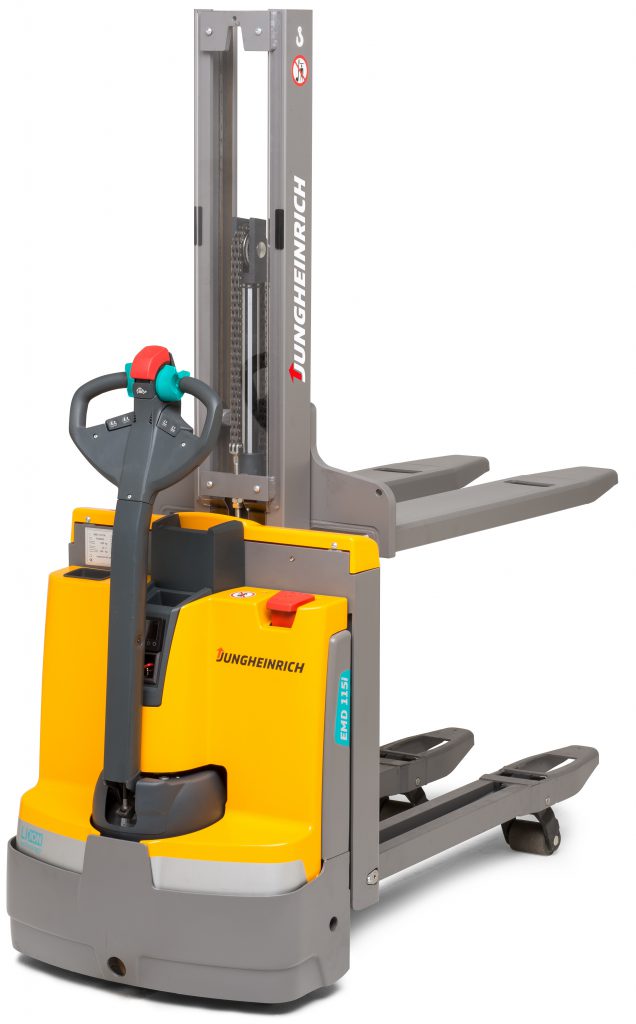 Jungheinrich has continued to impress with its advances in energy saving technology at the International Forklift Truck of the Year (IFOY) Award, which has recently announced that the EMD 115i electric high-lift stacker is one of two Jungheinrich solutions in the final round of 2017. Since the first IFOY Award, Jungheinrich has featured as a finalist of at least one category year-on-year, and has accrued six wins to date on account of each solution's innovative quality, technology, safety and sustainability.
Representing Jungheinrich in this year's 'Warehouse Truck' category, the EMD 115i electric high-lift stacker is the world's shortest in its class and features Jungheinrich's industry-leading lithium-ion technology. The innovative battery system requires zero maintenance and delivers high performance charging – producing a 50 per cent charge after just 30 minutes and a full charge after 80 minutes – that renders battery changes obsolete. Joining the EMD 115i in the final is Jungheinrich's advanced Indoor Positioning system, nominated within the 'Special of the Year' category.
Commenting on the finalists, Anita Würmser, Chair of the IFOY Jury, said: "The keywords are electric, autonomous and customised, and intralogistics is the clear leader. The front-runners in the first round for the IFOY Award are the trendsetters and innovation pioneers in the new era of intralogistics."
Jan Lorenz, Managing Director, Jungheinrich UK, commented: "As a leading global intralogistics provider, customer centricity, innovation and benefit driven product development are at the heart of Jungheinrich. Our maintenance-free, long life lithium-ion batteries, which we have continued to refine and apply more widely across our 24 V and 48 V product range, are not only cost-effective and more eco-friendly, but save customers time, reduce the need for battery changing equipment and improve safety through easier handling of the battery. Extremely short charging times and the opportunity to charge during breaks facilitate multi-shift operations and eliminates the need for a second battery in the majority of applications.
"This focus on innovation in energy efficiency is evident across our entire product and solutions range, underlined by the recognition already received for our 2Shifts1Charge guarantee for forklifts powered by lead-acid batteries. We're delighted these efforts continue to be recognised by the IFOY Award judging panel, and that solutions combining greater user efficiencies and lower energy consumption are at the fore."