IFOY Triumph for STILL in Counter Balanced Truck Category
14th July 2020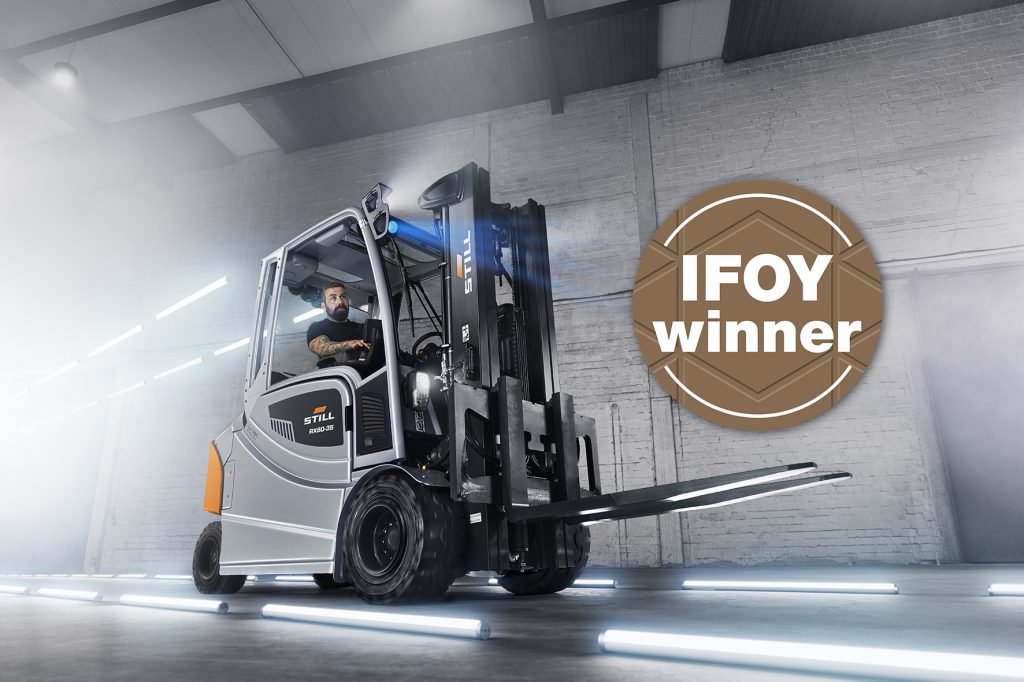 For the first time, the winners of this year's IFOY Award (International Intralogistics and Forklift Truck of the Year) were announced online via video due to the ongoing corona crisis. In the 'Counter Balanced Truck up to 3.5 t category the coveted award once again went to STILL, in the form of its RX 60-25/35 electric forklift.
"With the high-performance version of the RX 60-25 STILL sets the benchmark for electric trucks in this segment. Never before has an electric forklift truck been so productive. Add to this the advantages of low noise, flexibility, lower costs for electricity compared to diesel or gas, easy operation, less maintenance and very predictable handling. All the criteria for a combustion engine killer are thus combined," concluded the international jury. With this new electric truck in the 2.5 to 3.5 t weight class STILL offers a serious alternative to trucks with combustion engines. The jurors were particularly impressed by the lifting speed which is generated by the 25 kW pump motor of the RX 60. The test team measured a speed without load of more than 66 cm/s and judged: "A record in this class".
However, the STILL RX 60-25/35 also set new standards in the tested combination of acceleration, driving and lifting. In this test it achieved a productivity of 363 pallets in eight hours. "The measured productivity has never been so high in an IFOY test," was the jury's conclusion.
Henry Puhl, Chairman of the STILL Management Board, sees the award as confirmation of his company's consistently high innovative performance: "We have put a lot of development work and know-how into the RX 60-25/35. The result is a truck that stands up to any international comparison and, with its enormous performance spectrum has the potential to outperform trucks with combustion engines. I am delighted that the jury of international forklift truck experts has honoured our work by presenting us with the IFOY Award 2020."