Hyster Strengthens in Sweden with Five New Dealers
29th January 2018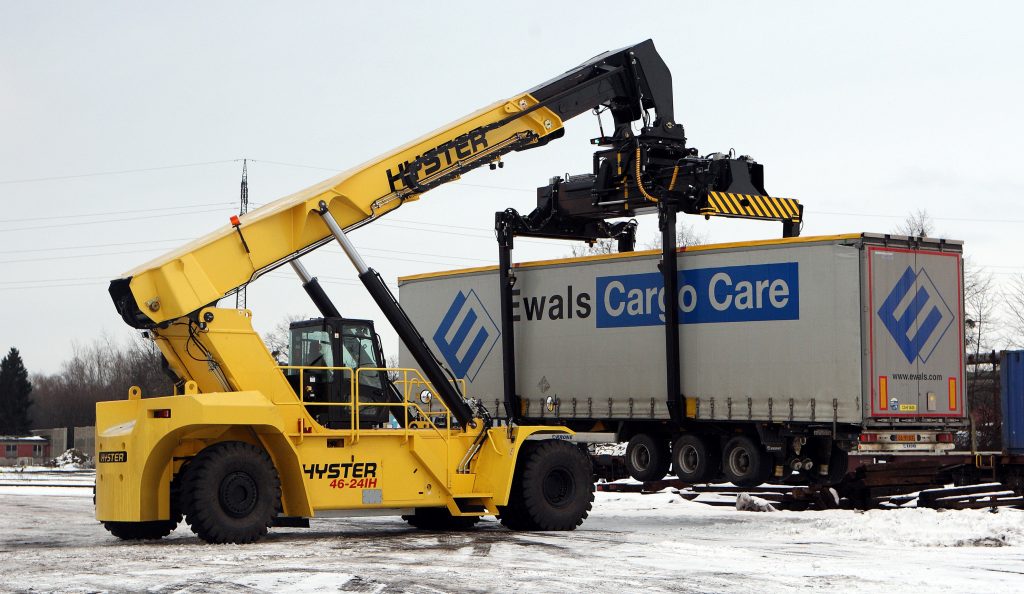 Hyster Europe has appointed five new dealers in Sweden to strengthen its presence across the country.
"The new regional dealer network will support the full Hyster® range of equipment in Sweden, from small pallet trucks to 52 tonne container handlers," says Magnus Svensson, Territory Manager for Hyster.
"Timber, metal, logistics and automotive operations will particularly benefit from access to local dealers in strategic locations," he says. "Hyster will now be closer to important industrial areas of Sweden to provide some of the best handling solutions in extreme operating environments."
Truck-Trans will now operate as a main dealer for Hyster covering the east of the country, while Göstas Truckar will cover the west. Both companies are more than 50 years old and have extensive materials handling support experience.
Bernströms Trucks will cover the south east while Kärda Maskinservice will cover the central southern region, and Trucksäljarn the mid part of Sweden.
"By appointing main dealers in different regions, we are strengthening our support nationwide with trained sales and service teams," Svensson says. "This dealer strategy has been successful in many other parts of Europe."
"Hyster has a long history in Sweden and this move represents our continued commitment, both to customers with small fleets and international corporations operating large fleets across many sites."
Sweden has some of the most demanding operating conditions, particularly in the winter where temperatures frequently fall below -20degC. Dealers are specifically trained in specifying cold weather Hyster® lift trucks, particularly for applications exposed to wind chill, ice and short daylight hours.
"Driver comfort in these harsh conditions plays such an important role, and Hyster has some of the most extensive offerings for cold weather," says Svensson.
"Cabs, lighting, heating, hydraulic oils, cold start gear boxes, auto gritters and traction control are just some of the key factors that dealers are trained to advise on and support."
"We aim to meet our customer needs and increase market share in the region through industry specific solutions designed for the tough environments seen across the country," says Svensson.