How to Reduce Supply Chain Costs
15th February 2023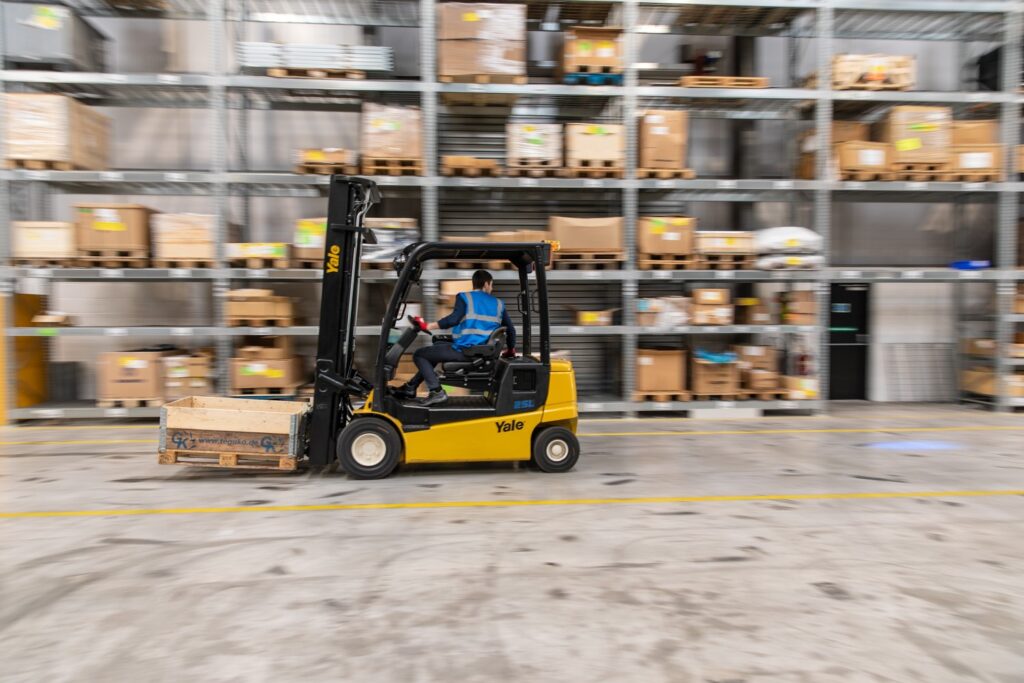 No matter where we turn, supply chain costs are going up. From supermarkets to fuel stations, to our personal and business energy bills, no one has been unaffected from this steady, and sometimes devastating, increase in prices. According to a report by Accenture, the supply chain is particularly struggling; in the aftermath of the pandemic, the war in Ukraine is only exacerbating a shortage of raw materials, a breakdown in logistics, energy and inflation, and a shortage of talent. Depending on the length and severity of the war, the cost of the disruption to the supply chain could cost €242 billion – or in a protracted war scenario, €920 billion.
As the impact of this continues to be felt, Accenture predicts that consumers will start to cut back on some non-essential items, while businesses will focus on improving operating efficiency.
However, the report sets out the argument for reinventing the supply chain. It sets out the case for optimising the supply chain for value and resilience, rather than just for cost. The three key ideas within this re-design are resilience, relevance and sustainability – three areas in which Yale can deliver.
Warehouses are increasingly using robotic lift trucks to improve productivity. Seasoned managers might be inclined to assume that such significant efficiency gains must come at a steep price, but the truth is that robotics lift trucks actually help lower operating costs. While investing in automation can seem like a large expense upfront, a combination of labour, maintenance and equipment savings means that robotic lift trucks can cut operating expenses – making them a sound investment. Because an operation can begin by deploying just a single truck as proof of concept before making a larger investment, robotic lift trucks can be trialled before industry leaders commit further investment.
Today's environment is driving operations to carefully evaluate how they utilise labour, allocating workers only for responsibilities that make the most productive use of their time and considering alternatives for lower-value, repetitive tasks. In addition to rising wages, the constant cycle of hiring and retraining workers can further swell operating costs.
Against this backdrop, improving employee satisfaction and retention can help lower operating costs. Academic research shows that organisations augmented by automation technologies are 33% more likely to be "human friendly" workplaces, in which employees are 31% more productive. That's because robotics can relieve workers of the monotony of repetitive tasks that are abundant in supply chain environments, and instead focus on more rewarding, higher responsibility work.
By reducing operating costs and improving productivity, robotic lift trucks can deliver efficiencies, but the timeline naturally varies by operation. Several variables, such as the number of manual trucks replaced, robotic units purchased, operating hours and burdened labour rate, will greatly influence the calculation of and speed with which an operation can reasonably expect to achieve ROI.
Yale is seeking to help customers with a truck that they can configure for their own application. The Series N is designed for companies in search of equipment that directly serves the ins and outs of their operation. To meet today's challenges head on, customers need a truck that is configured to the unique demands of their applications. This means they do not need to pay for features they do not use; instead, they can configure the truck and pay for the features they require. The Series N is designed to meet the challenges of the individual operation. The perfect balance of energy, ergonomics and productivity, the Series N invites them to reject the status quo and set their own standard.
The value of the trucks goes beyond the movement of goods from A to B; the Series N can assist with staff retention and reduce labour challenges thanks to its excellent ergonomics.
Boasting an easy three-point access, a large grab handle and generous foot space reduces strain and twisting as the operator gets in or out of the cab. A flip-up armrest provides an unobstructed route when raised, and additional comfort when down.
We all work best with the right tools and supportive surroundings, so the Series N boasts a spacious operator compartment to be spacious, with excellent head and shoulder clearance and a full suspension seat. Even during a long shift, operators can rely on the Series N to provide comfortable working conditions.
Sustainability is also a major concern for many companies. Customers looking to reduce the environmental impact of their operations have a wealth of choice with Yale products. From efficient engines to electric batteries, there are a range of power solution options for Yale materials handling equipment. Yale experts are on hand to help guide customers to the best option for their individual needs. Lithium-ion batteries can be integrated in certain models of Yale products, and boast the benefit of opportunity charging during breaks in shift. This means Yale lithium-ion products offer more uptime as well as reduced running costs.
The Yale Series N lift trucks boast low fuel consumption, enabling them to do more work with less fuel; tests showed the trucks used 13% less diesel use than leading competitors. Reliable and robust components reduce the amount of maintenance required, keeping the truck moving for as long as possible and reducing downtime. An average 14% reduction in maintenance time helps keep costs under control. All these features are solutions that Yale can offer to help customers increase productivity and reduce their costs.
Not every application requires a new forklift. Demand for quality used equipment continues to grow, and with it a need for a professional approach. Second-life products offer companies an affordable option to meet their immediate requirements. Businesses may find themselves in a situation where they need to source a forklift immediately or are required to reduce expenditure. They may even need a back-up forklift to keep their operations moving smoothly. Yaleused.com enables them to source used equipment, from a local Yale dealer at a budget to suit their individual needs.
The platform gives customers instant visibility of the variety of used products available from an authorised Yale dealer and provides easy communication with the seller. Customers can find second-life machinery manufactured by a leading, global forklift manufacturer, offering the peace of mind that an official Yale dealer can offer. As well as fully serviced, well-maintained and high quality machines with instant availability, customers benefit from the local presence of an authorised Yale dealer who can provide full parts and service support, warranties and finance options.