Hoppecke Secures Vivarail Deal for UK's First Battery-Powered Passenger Train
2nd January 2019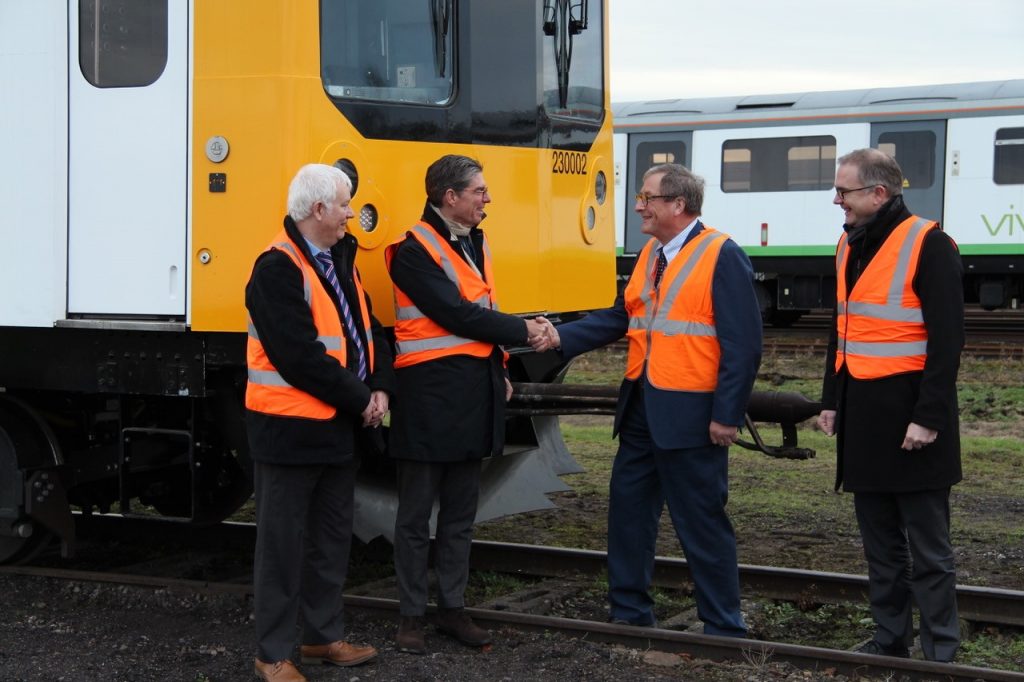 In a deal that claims to secure a long-term future for battery-powered trains in the UK, Hoppecke Industrial Batteries and Vivarail have confirmed that they will be working together to design and integrate batteries to power Vivarail's Class 230 passenger trains.
In October this year Vivarail launched the UK's first passenger train powered by a mobile charging unit developed by Hoppecke. The train carried hundreds of passengers on an arduous route across Scotland. The event demonstrated that Hoppecke's lithium-ion batteries are ideally suited to the most challenging routes, providing the rapid charging needed for battery-powered journeys.
This new deal cements the long-standing relationship between the two companies, and secures long-term commitment for developing battery trains for the UK rail industry.
Adrian Shooter, CEO of Vivarail, said "We are delighted to be working with Hoppecke, which is a company with similar values to our own and a strong reputation in its market for innovation, building customer relations and genuinely smart products.
"We have taken our time choosing a partner with whom we want to work closely for many years ahead as our order pipeline continues to grow. Together with Hoppecke we will be able to provide our customers with battery trains that are reliable, quick to market and with a rapidly increasing range."
The Class 230 train utilises Hoppecke's Battery Energy Storage System (BESS), which stores electrical energy and then, when the train comes into a station, pumps 1MW of energy in just eight minutes – sufficient to provide a robust 65-mile range. As well as demonstrating that battery trains are truly fit for service, new information was collected on the Scottish route, allowing Vivarail and Hoppecke to assess performance data for the batteries. The train also benefits from regenerative braking, absorbing the energy used in braking and regenerating it back to power the train.
Simulations and performance data show that many non-electrified routes can be operated by the Class 230 battery trains for emission-free travel. This means that the costs of both infrastructure upgrades and daily operation are hugely minimised – in some cases by millions of pounds.