Highest Capacity Truck
31st October 2018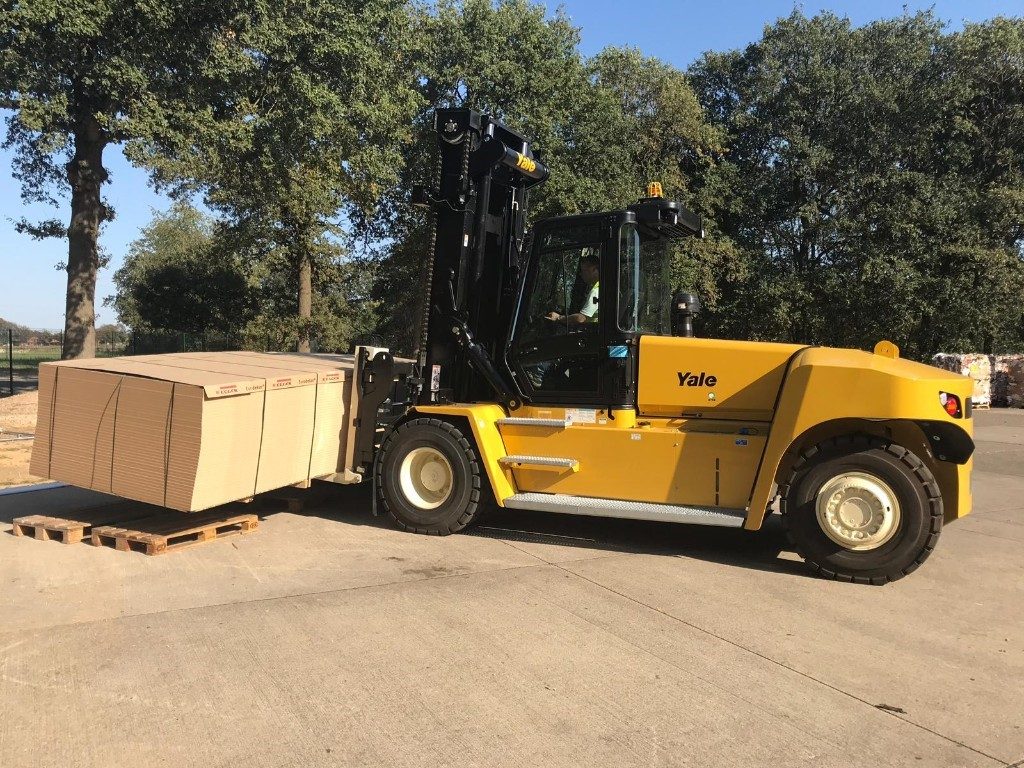 Adding to its already diverse portfolio of trucks, Yale Europe Materials Handling unveiled its highest capacity truck to date – the GDP160EC12 – to customers, dealers, and journalists at its exclusive 'This is Yale' event held in Germany on 19 and 20 September.
The latest edition to the Yale® EC Series, the new model is capable of lifting 16 tonnes at a 1200mm load centre, allowing cumbersome and odd-sized loads to be carried more effectively. The new high capacity truck transports Yale into a new range of handling applications where a longer load centre is required.
"Yale is very proud to add the GDP160EC12 to its growing range of material handling equipment," said David Reeve, Wood Industry Manager for Yale. "Based on feedback from customers and dealers, every design element of this truck has been carefully considered to ensure it achieves maximum dependability in the most demanding applications. The capacity of the truck allows it to deliver outstanding performance when handling lumber, steel, concrete and other heavy loads."
Designed to operate in a wide range of industries and applications, Yale chose to demonstrate the truck's wood handling capability on its first public showing at This is Yale in September. Yale industry experts highlighted its superior cooling properties, operator ergonomics, excellent manoeuvrability, and ease of service as some of the key features underpinning its ability to withstand the harsh operating environment associated with the wood industry.