Heavy Duty Eco Warrior Wins on Strength and Energy
7th September 2018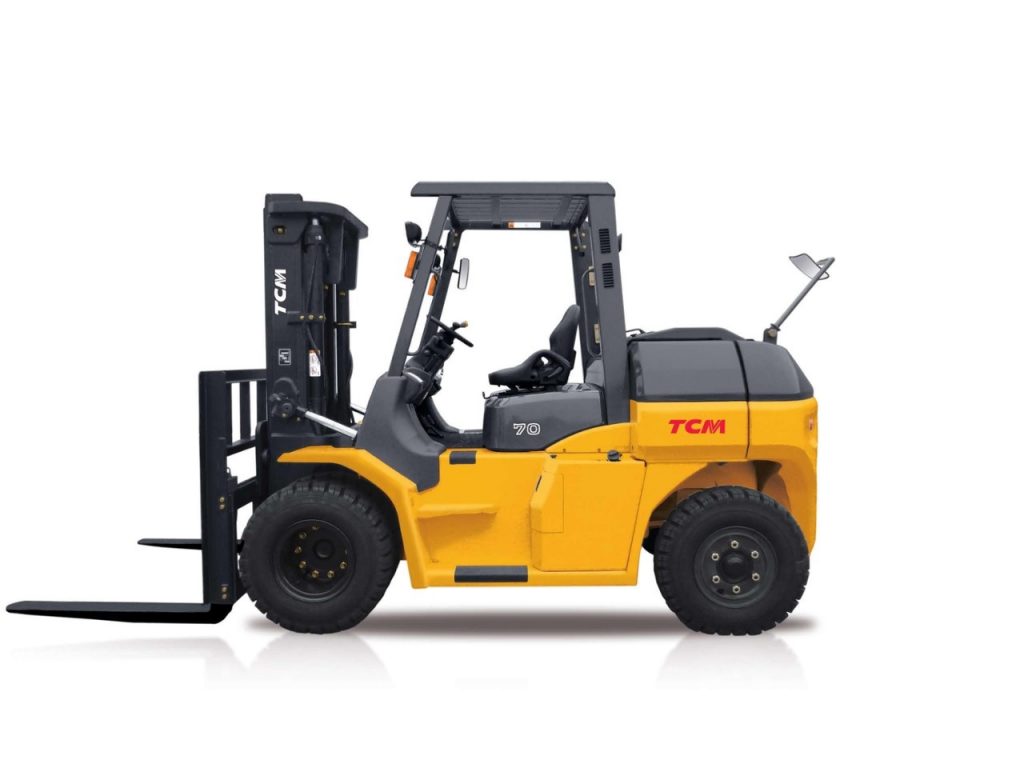 TCM is staking a claim on the heavy-duty forklift market with the re-entry of its FD60-100 range which it says offers both energy efficient and environmentally-compliant power units, in a series of strong and powerful model options. Managers claim it means that businesses don't need to compromise but have a real choice of solutions to fit their operational needs.
The new versions feature a completely reconfigured Kubota Euro Stage 1V engine and exhaust system that is fully CE compliant and claims impressive fuel savings. TCM engineers have completed fuel economy comparison tests that show up to 20% fuel reduction on its 7-ton 55kW engine [compared to their previous model] and around 5% on is bigger 81kW truck. To further enhance fuel efficiency, the FD 60-100 series has an ECO mode. This further lowers emission, noise levels, and fuel consumption. Operating under this setting facilitates a potential fuel saving of 11%, without compromising the truck's operational performance.
The range also includes two new 'lighter duty' trucks with a smaller 55kW output engine, and a choice of 6 or 7-ton load capacity. This truck claims to outperform comparable rival trucks for overall operational efficiency, economy and value, making them the ideal choice for tough duties but still enjoying lower operating costs.
All the new trucks are equipped with advanced safety, driver comfort, maintenance and management oversight features for maximum work-place performance and productivity. An on-board diagnostics menu integrates self-checks and a reporting function. It helps to keep an eye on the truck and highlights when maintenance is needed, or problem-solving interventions are required.
For more intense operational tasks, TCM has introduced its new Kubota powered 81kW output forklift, with lift capacity options of 6, 7, 8 and 10-ton equipped with clean air technology and extremely low exhaust emissions.
Using a combination of DOC (diesel oxidation catalyst), DPF (diesel particulate filter) and SCR (selective catalytic reduction), exhaust emissions are dramatically reduced. By significantly lowering diesel emissions cleaner air, environment impact and public health are the essential winners.