GEFCO celebrates thirty years in Spain
12th March 2015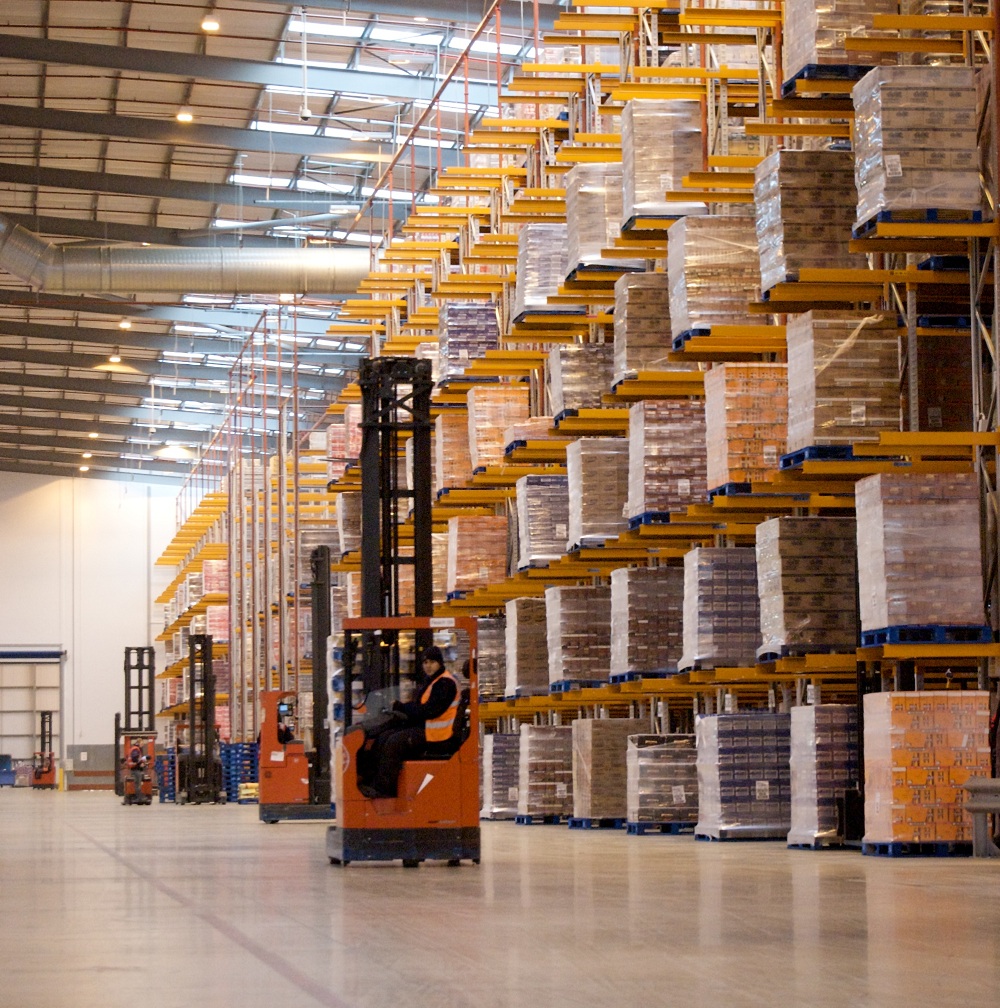 This year GEFCO is celebrating 30 years of activity in Spain. The subsidiary has managed to establish itself in a competitive logistics market and has maintained its top three position in a difficult economic climate. An event was held on March, 5th to celebrate this thirtieth anniversary, with Luc Nadal, Chairman of the GEFCO Group Management Board, major names from the national press and the subsidiaries' employees all in attendance. The event also marked the arrival of Julian Navarro, GEFCO Spain's new Managing Director.

GEFCO Spain, a leading subsidiary
GEFCO Spain is one of the Group's first subsidiaries: based in the country since 1985, today it is one of the industry leaders in Spain and achieved a turnover of €310 million in 2013, i.e. more than 7% of the Group's turnover.
In the course of its thirty years of activity, GEFCO has expanded its network by regularly opening new logistics centres, developing new services and broadening its customer portfolio, which now includes 5,500 companies. With 36 logistics sites and 839 employees, the subsidiary manages the logistics flows of major industrial groups from various sectors: consumer goods (Dia, Alcampo), electronics, aeronautics, two-wheelers, health and beauty (L'Oreal) and Automotive (Delphi, Fiat, Chrysler, as well as PSA Peugeot Citroen, a long-standing customer).
Renowned for the reliability of its services, GEFCO Spain has applied an acquired expertise in Automotive logistics – one of the most demanding sectors – to respond to the globalisation of industrial flows and to the needs of its national and international customers faced with global and complex problems.
GEFCO Spain supplies the full range of the Group's offer: the subsidiary provides high-value-added services for warehouse logistics, ground transport, sea and air transport and Automotive logistics in addition to customs services and tax representation. The company's structure allows it to cover the entire supply chain and respond to the most precise industrial demands with end-to-end solutions.

Good performance despite a difficult economic climate
Logistics represents 5.5% of Spain's GDP, making it a major player in the Spanish economy. With a turnover of €3.6 billion recorded in 2013[1] for the 175 largest stakeholders, it is also an extremely competitive sector. GEFCO Spain represents 9.5% of this market.
In 2014 a number of key successes allowed GEFCO Spain to maintain its leading position: contracts signed with large worldwide groups (World Duty Free Group, DFG and its subsidiary Pavestone), a foray into the temperature-controlled transport market (collaboration with Panstar), a new FVL (Finished Vehicles Logistics) rail transport offer… The contracts were signed with industrial groups operating in various business sectors (High & Heavy, food, retail sales), thus illustrating the results of GEFCO's diversification strategy at both a global and local level.
The subsidiary also benefited from the recovery of the Automotive sector, due in particular to the national plan to aid the Automotive sector (Pive), which boosted sales in 2014 with 855,308 vehicle registrations recorded over the year, up 18.4% compared with 2013.

New challenges in line with the Group's ambitious goals
The subsidiary also plays a key role in the implementation of the 7-year 4PL[2] contract with General Motors, which has entrusted GEFCO with the management and optimisation of its entire logistics chain in Europe and Russia. This contract, which concerns over one million vehicles per year, positions GEFCO at the forefront of logistics integration in the European Automotive sector. At the same time, and in line with the Group's strategy, GEFCO Spain is committed to continued investment in information systems, synonymous with increased competitiveness, in order to provide its customers with traceability and optimise their flows.
2015 marks a change in management, with Julian Navarro leading the subsidiary following the retirement of Dulse Diaz. Mr. Navarro, 49, joined GEFCO in 1988, having notably managed GEFCO's subsidiaries in Argentina and Chile between 2009 and 2014.
Mr. Navarro will draw on the subsidiary's renowned experience acquired over the last three decades and will pursue his predecessor's goals of competitiveness and productivity.

"GEFCO Spain plays a key role within the GEFCO Group: its renowned expertise and its geographical location give it valuable advantages in the development of trade with the Maghreb region and Latin America. Above all, its proactive diversification strategy and the motivation of its teams place the subsidiary at the heart of the GEFCO Group's ambitious development strategy, which aims to double its turnover by 2020", said Luc Nadal, Chairman of the GEFCO Management Board.