Further lift trucks added to product range
26th October 2020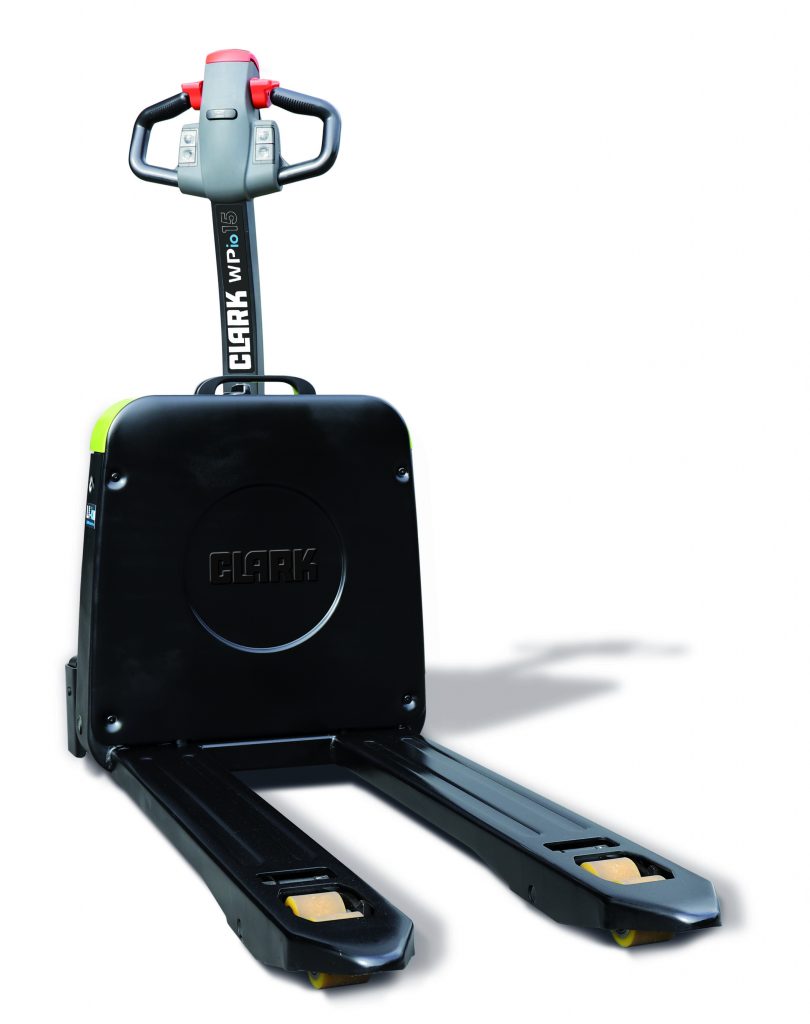 Materials handling manufacturer Clark has announced two additional low-lift trucks with Li-Ion technology and load capacities of 1,500 and 1,800 kg. This follows the launch of the pedestrian low-lift pallet truck WPio20 and the PPXsio20 low-lift pallet truck with folding driver's platform., Clark thus has a complete series of low-lift trucks with load capacities of 1.2 to 2 tons.
The WPio series models are designed for efficient goods transport over short distances. They are idea in distribution centers, production or warehouses settings. All vehicles are equipped with the durable and powerful Li-Ion battery, suitable for the logistics sector. The operator requires minimal physical effort thanks to the electric lifting and lowering capability. The vehicles boast ease of maneuverability, particularly inly in confined spaces such as in storage areas.
The WPio15 has a maximum load capacity of 1,500 kg. It is equipped with a 24 Volt (30 Ah) Li-Ion battery. It can transport light loads reliably and safely at a maximum speed of 4.5 km/h. The user-friendly tiller arm can be operated intuitively by both right- and left-handed operators. To ensure safety in application, the vehicle brakes automatically when the tiller is released.
Optimally adjusted lateral support rollers improve stability when cornering. With an L2 dimension of only 400 mm and a turning radius of 1,390 mm, the WPio15 is compactly built and ideally suited for use in confined spaces and for carrying on trucks. The weight of this flexible storage assistant is only 160 kg including battery.
The WPio18 is equipped with a 48 Volt (20 Ah) Li-Ion battery, making it the powerful all-rounder of this series. With a maximum load capacity of 1,800 kg and a driving speed of 5 km/h, the truck is ideally suited for transporting medium-heavy loads. The WPIo18 also brakes automatically when the tiller is released. Its L2 dimensions and turning radius correspond to the values of the WPio15 – with a tare weight of 170 kg including battery. This means that this vehicle is also compact and ideal for confined spaces and for carrying on the truck. The ergonomic tiller with its easy-grip positioning of the controls is suitable for both right- and left-handed operators.
The Smart Display integrated in the tiller provides information about important driving parameters, such as battery level, operating hours, driving program, display of error codes and battery management. The truck is started via Smart Key to protect the vehicle from unauthorized access.