Fronius offers modular and flexible charging solutions
29th July 2021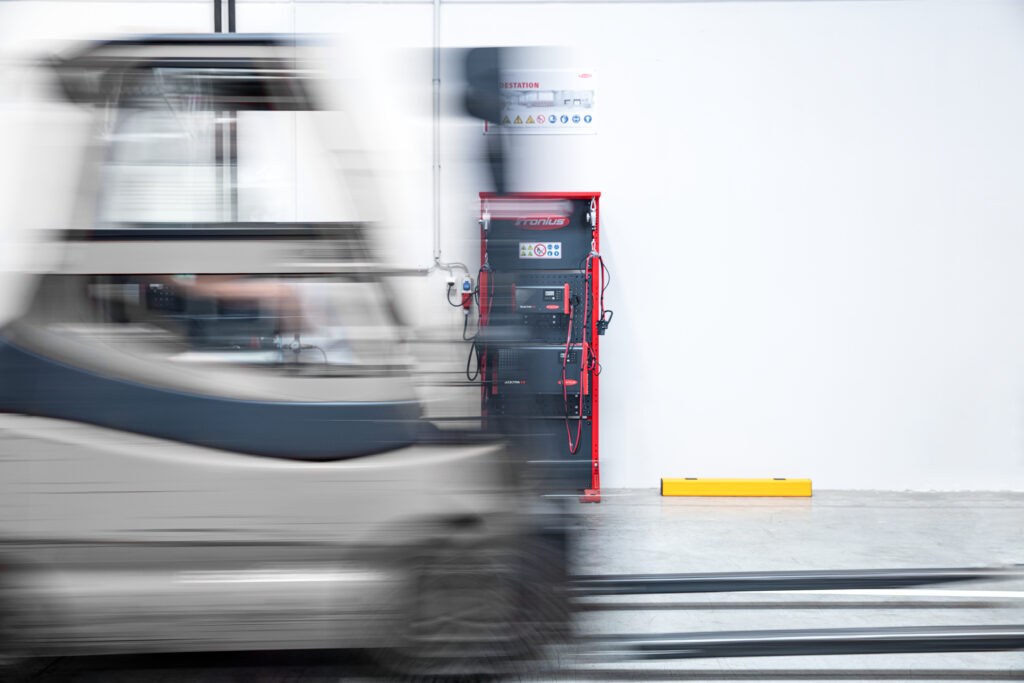 Fronius Perfect Charging says it offers customised and modular complete solutions for electrically powered forklift trucks that expand flexibly as challenges rise.
In many industries, agility and flexibility are among the greatest challenges in day-to-day business. In order to be able to react in the best possible way to fluctuating demand when also under high time and cost pressure, internal storage and transport processes must be optimised accordingly. The available space must also be used to its full potential and, if necessary, expanded. This also applies to the charging technology and charging infrastructure for electrically powered forklift trucks.
Electric forklift trucks are a cost-effective, powerful and sustainable choice for a company's internal flow of materials. However, to ensure availability and performance, they need a reliable power supply. This becomes particularly clear when organisational changes are made: Are new storage areas or vehicles being added? Are operating times or travel distances being extended? Is the changeover to a new battery technology imminent? In these cases, the charging infrastructure often also has to be adapted in order to continue to guarantee the fleet operates reliably.
Next-level, innovative charging solutions
When it comes to designing the charging infrastructure, Fronius Perfect Charging focuses on quality and individuality. The specialist has a large portfolio of charging modules and racks for setting up single charging rooms, charging stations and charging rooms. These can be combined with each other and expanded, and are compatible with all lead-acid and lithium-ion battery chargers from Fronius.
Thanks to their ingenious, high-quality design, the charging solutions can be reused many times over and are easy to assemble and disassemble. This gives users a high degree of flexibility when designing their intralogistics and allows them to make any necessary changes at any time. For short-term capacity bottlenecks or space problems, Fronius has also developed a sophisticated and practical solution for outdoor use: the mobile Energy Hub.
Fronius Perfect Charging also provides expert advice on the planning, installation and operation of customised system solutions. The expert delivers an individual complete package to its customers that meets all the requirements of modern intralogistics. Operating companies benefit from a reliable and efficient energy supply for their forklift truck fleet, with which they are also ideally equipped for future changes.