Fleet management, Driver Assistance on Smartphone
31st March 2023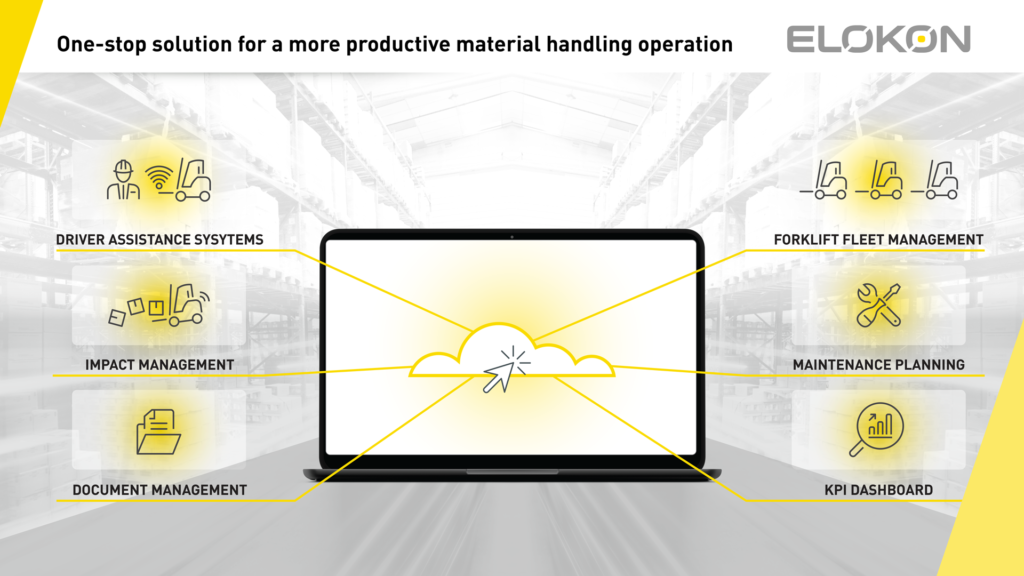 One very notable new development from ELOKON is the merging of the ELOfleet forklift fleet management system and the driver assistance system ELOshield, which can now both be operated for the first time on one and the same commercially available smartphone.
Alexander Glasmacher, Managing Director of ELOKON GmbH said: "This makes both systems not only very user-friendly, but also combines their functions and enables new applications. It made eminent sense for us to offer products that our customers can operate intuitively via our smartphone app."
Fleet management system
A new cloud-based product – ELOdms – will also be on show. This enables companies, whether they are SMEs or global enterprises, to manage their entire mobile business inventory in one software solution. All information, such as core data, invoices or instruction manuals are centrally accessible whenever required. ELOdms enables the centralised management of not only forklifts, but also batteries, chargers, AGVs and mobile robots, allowing companies to realise their potential for digitisation.
"LogiMAT is an excellent platform for us to give live demonstrations of the benefits of our systems for more productive and safer intralogistics to visitors. But equally important are the opportunties that trade shows and events offer to network with customers and industry partners when looking to future product innovation. So we are eagerly looking forward to going to Stuttgart at the end of April."