First Prototype Assembled in Hefei
23rd September 2020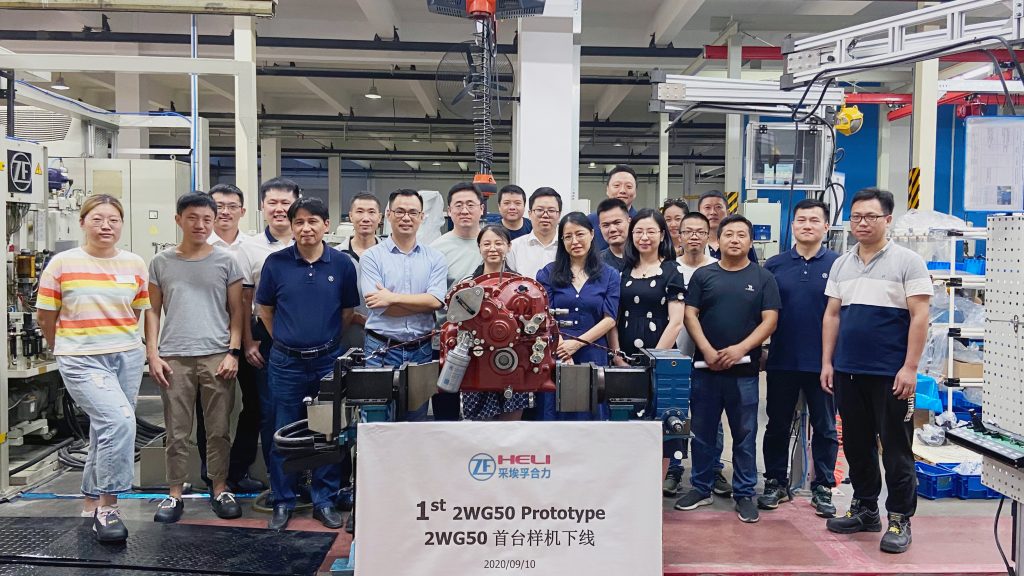 Shortly after its second anniversary, ZF Heli Drivetech (Hefei) Co., Ltd. has successfully manufactured the first 2WG50 prototype – an important milestone for the China-based Joint Venture and a clear commitment to the market by ZF.
The new 2WG50 is a powershift transmission based on the well established 'ERGOPOWER S' platform, customized for the Chinese market and mainly for four to five tons lifting capacity premium IC forklifts with electrical control. With this capacity range, the new powershift transmission forms an extension of ZF's product portfolio for forklifts and material handling equipment. Together with the colleagues from R&D in Friedrichshafen and Passau, the team of the China-based Joint Venture implemented well-established ZF processes to guarantee highest standards regarding technical performance, cost and quality.
In order to further establish ZF Heli Drivetech as a reliable system supplier with a comprehensive product range for the material handling industry, many more projects are already on their way.