February – a month of changes at AGCT
12th March 2015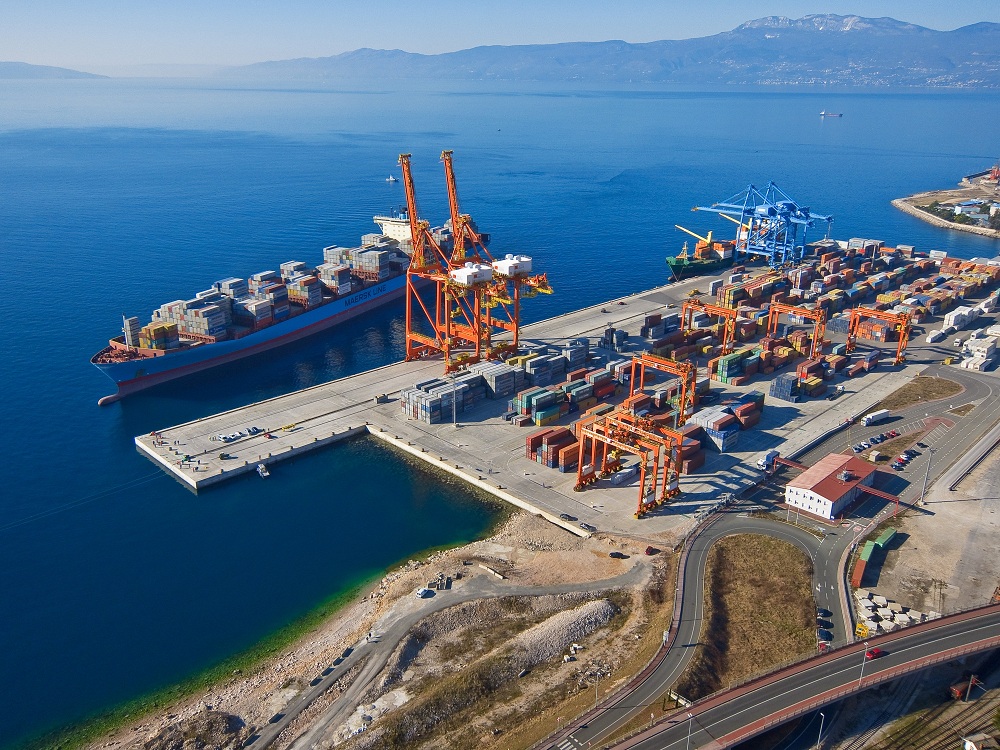 Mr. Alessandro Becce has been appointed as the new Chief Executive Officer of Adriatic Gate Container Terminal (AGCT), company managing the container terminal in Rijeka, Croatia.
Mr. Becce has replaced Mr. Phillip Marsham, who has been AGCT's CEO from October 2012. Mr. Becce is coming from the port of Jeddah in Saudi Arabia where he had spent the last 3 years as Chief Operating Officer at DP World's container terminal with 1,8 million TEU throughput, coordinating a team of 1.150 employees.
We are confident that with his knowledge and rich experience (more than 20 years in the industry at executive positions) Mr Becce will greatly contribute to the future development of AGCT, strengthening its position as one of the strategic container ports in North Adriatic.
Phillip Marsham will continue the successful cooperation with International Container Terminal Services Inc. (ICTSI), global group of which AGCT is also subsidiary of, by taking over management of the container terminal in Umm Qasr, Iraq – Basra Gateway Terminal (BGT).
Besides the new CEO, February also brought the start of no less than three new services. Two of them are direct links between Rijeka and the Far East, and one is connecting Rijeka with Greek and Turkish ports.
XIN QIN HUANG DAO was the first container vessel berthed at AGCT on February 18th as part of the regular weekly service within the OCEAN THREE alliance, consisting of CMA CGM, CSCL (China Shipping Container Line) and UASC (United Arab Shipping Company).
This route is served with 10 container vessels, 280 m long with the capacity of 5 700 TEU and is connecting strategic ports on the route from Shanghai to Rijeka, in the following rotation:
Shanghai > Busan > Ningbo > Chiwan > Port Kelang > Malta > Kopar > > Trieste > Rijeka > Venice > Kopar > Malta > Port Kelang > Chiwan > Shanghai
Only 2 days after the arrival of the first vessel from the Ocean three alliance, the so called "2M" service started as well.
GERDA MAERSK was the first container vessel to be berthed at Brajdica as part of the new joint service held by MAERSK LINE i MSC shipping lines. With its 367 m it is also the largest vessel in the history of port of Rijeka!
MAERSK LINE and MSC – Mediterranean Shipping Co. signed a 10 years long Vessel Sharing Agreement last year, connecting the markets of Asia, Europe and USA under the name 2M East-West Network. On this project both shipping lines have engaged a total of 193 vessels on 22 routes calling 77 world ports, with total capacity of more than 2, 4 million TEUs.
On the service connecting Rijeka with the Far East a total of 15 vessels is deployed with capacities from 9.650 to 11.300 TEUs.
The service starts on the USA West coast, and after passing the Pacific vessels are regularly calling Busan (Korea) following all the most important ports in the Far East (Shanghai, Hong Kong, Chiwan, Singapore).
The full rotation is as follows:

Busan > Shanghai > Hong Kong > Chiwan > Singapore > Port Said > Kopar > Trieste > Rijeka > Port Said > Tanjung Pelepas > Vung Tao > Yantian > Ningbo > Shanghai > Busan
February 24th marked the start of yet another direct service connecting Rijeka with Greek and Turkish ports. The name of this COSCO's service is Adriatic Greece Turkey (AGT), and three vessels with the capacities of 600-800 TEUare sailing on the following route:
Piraeus > Rijeka > Koper > Venecija > Ancona > Piraeus > Thessaloniki > Istanbul Ambarli ( Kumport) > Istanbul Haydarpasa > Yilport Gebze > Izmir > Piraeus
With Rijeka being the first port in the Adriatic there are big opportunities and advantages specialy for import, as transit time from Thessaloniki is 11 days, Istanbul Haydarpasa 7 days, Izmir 5 and Pireaus only 2 days.