Ergonomic Cabin Key to Konecranes Forklifts
21st December 2016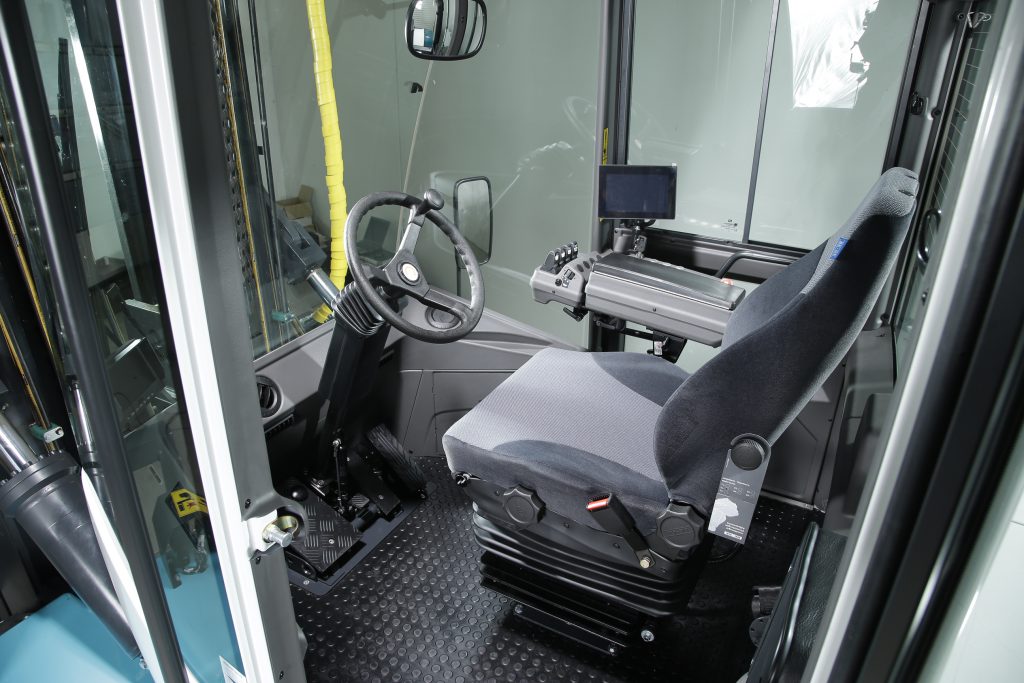 Over the course of 2016 Swedish company Gränges has taken delivery of no fewer than nine brand-new Konecranes forklift trucks; seven SMV 10-1200 C and two SMV 16-1200 C. All equipped with the order-winning cabin OPTIMA and Konecranes TRUCONNECT® remote monitoring.
Gränges are expert manufacturers of rolled aluminium products specifically for brazed heat exchangers. They are a number one global player in this specialist field. Lift trucks with special roll lifting attachments are required to transport the rolls from the manufacturing plant to the delivery facility where they are loaded, ready for shipment. On an average day the seven 10 tones Konecranes forklifts carries approximately 821 tons and makes about 130 lifts each at Gränges.
Operators need to be aware, at all times, of what is around them. They need to be able to respond swiftly and safely since the lift trucks operate in high traffic areas, as well as in a constricted space. To fit the narrow space, Gränges requested a 2,800mm wheelbase on the SMV 10-1200 C forklifts, rather than the usual 3,250mm wheelbase, with remained lifting capacity of 10 tons.
Gränges Mobile Equipment Manager Rolf Andersen, says, "The Konecranes Optima cabin impressed our team of operators. The window placement literally gives 360-degree visibility, and the placement of the instrumentation and pedals was the most comfortable and intuitive of all the trucks we tested."
And as ergonomics were an area of focus, so was safety. The forklifts are equipped with speed limits, 10km/h and 20hm/h – depending on inside or outside driving. All nine of the Gränges trucks are equipped with red warning lights for outside driving, as well as clad in the same bright yellow as Swedish ambulances, as per Gränges' specifications.
All nine machines were sold through the Swedish lift truck distributor Brubakken AB.