Enersys Acquires Industrial Battery & Charger Services
6th April 2023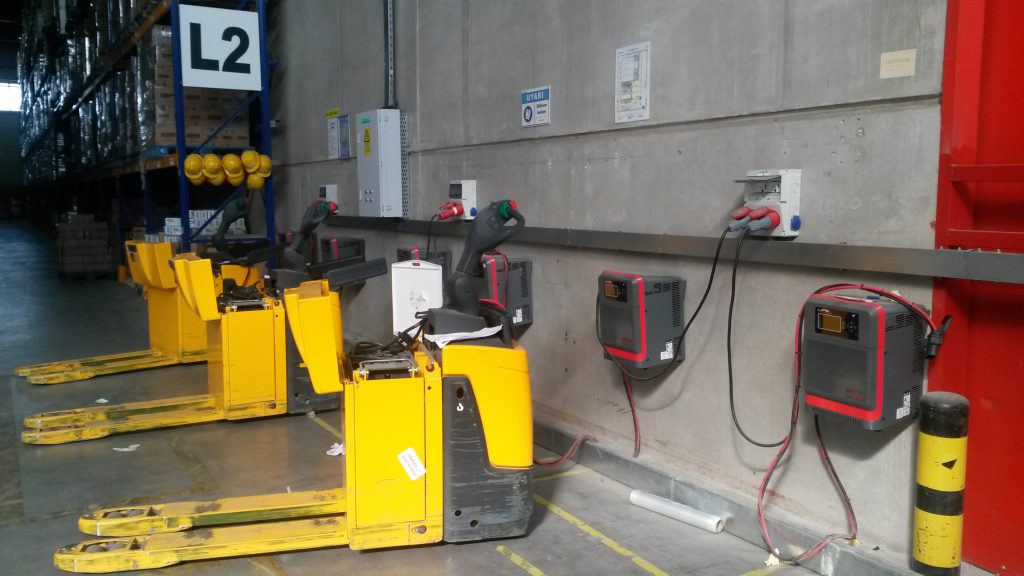 EnerSys®, (NYSE: ENS), the global leader in stored energy solutions for industrial applications, announced today that it has acquired Industrial Battery and Charger Services Limited (IBCS), a leading battery service and maintenance provider based in the United Kingdom (UK).
The acquisition represents a strategic move for EnerSys®, enabling the company to expand its motive power service offerings and strengthen its presence in the UK market. With the addition of IBCS, EnerSys® will be able to further enhance its comprehensive range of battery-related services, from installation and maintenance to repair and replacement.
"We are excited to welcome IBCS to the EnerSys family," said Vincent Baudelet, VP Sales and Service, Motive Power EMEA, at EnerSys. "Their expertise in battery service and maintenance will enhance our ability to provide end-to-end solutions for our customers, and their strong reputation in the UK market will help us grow our business in the region."
IBCS will continue to operate under its current name and branding, and its management team is expected to remain in place. The acquisition is effective immediately.
"We are delighted to be joining forces with EnerSys," said Paul Hewson, Managing Director at IBCS. "This partnership will allow us to offer our customers even more comprehensive and integrated battery solutions, including top-of-the-line lead acid batteries, proprietary Thin Plate Pure Lead technology (TPPL), and the industry's most advanced lithium battery while also providing new opportunities for our employees."
Financial terms of the acquisition were not disclosed.
EnerSys®, a global leader in stored energy solutions for industrial applications, manufactures and distributes energy systems solutions and motive power batteries, specialty batteries, battery chargers, power equipment, battery accessories and outdoor equipment enclosure solutions to customers worldwide. Energy Systems, which combine enclosures, power conversion, power distribution and energy storage, are used in the telecommunication, broadband and utility industries, uninterruptible power supplies, and numerous applications. Motive power batteries and chargers are utilized in electric forklift trucks and other industrial electric powered vehicles requiring stored energy solutions. Specialty batteries are used in aerospace and defense applications, large over-the-road trucks, premium automotive, medical and security systems applications. EnerSys also provides aftermarket and customer support services to its customers in over 100 countries through its sales and manufacturing locations around the world. EnerSys is the market leader for premium Thin Plate Pure Lead batteries which are sold across all three lines of business