Efficiency Gains at Heart of Linde's LogiMAT Line-Up
19th November 2018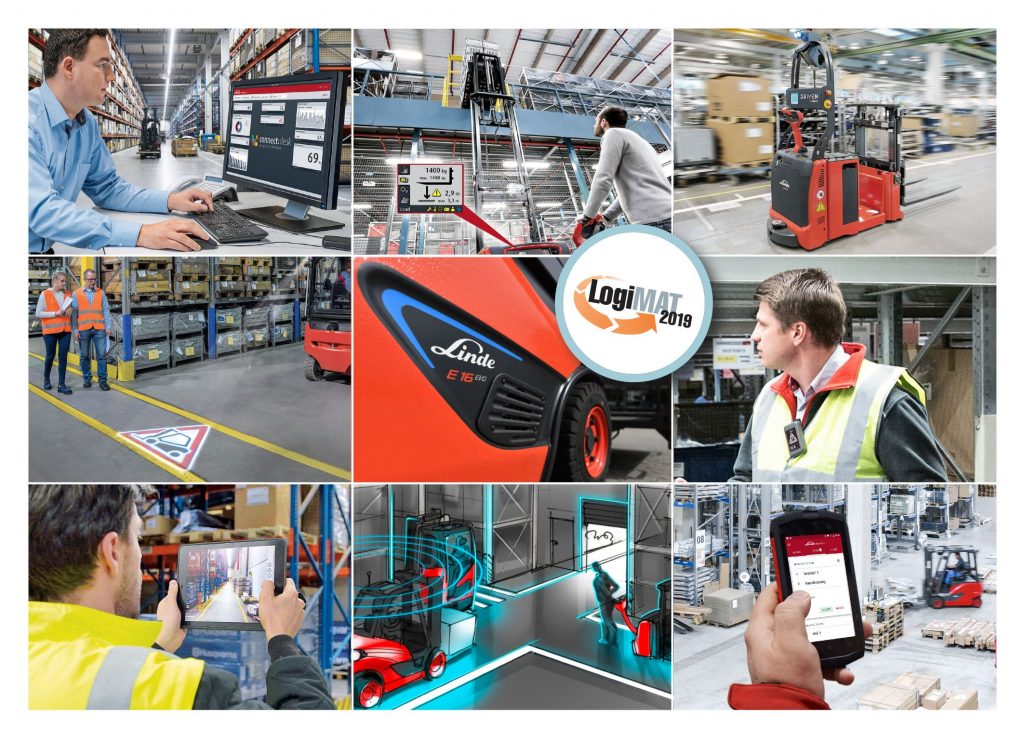 Linde Material Handling has begun to reveal its offering for February's LogiMAT expo, with phrases such as flexible automation, digital applications and custom-fit drive systems featuring strongly on the menu. Under the slogan 'Moving the future together', the intralogistics specialist will be presenting its latest products, solutions and services to trade visitors at its LogiMAT stand in Hall 10, B21 at the Messe Stuttgart (Feb 19-21). The exhibits on show there are all designed to achieve noticeable increases in efficiency. At the same time, Linde Material Handling is presenting itself as an intralogistics company with comprehensive project business, whose range of services extends all the way from planning through to the implementation of complete solutions for storage and transport systems. Additionally, these are linked these with intelligent warehouse management software so that all expansion stages from manually operated, semi-automated to fully automated systems are covered.
"Many companies are already on their way to further developing their intralogistics towards Industry 4.0 and are looking for suitable products and systems," says Torsten Rochelmeyer, Head of Marketing Central Europe at Linde Material Handling. And these come primarily from the five major fields: automation, digitization, energy, safety and intralogistics. A large number of experts will be on hand at the exhibition stand to provide trade visitors with explanations regarding the growing portfolio of industrial trucks and warehouse equipment, safety features, apps and energy systems. "The possibilities for making in-house material flows more effective and efficient are many times greater today than they were just a few years ago," emphasizes Rochelmeyer. "At the same time, it is essential to reduce complexity and make profitable use of the growing flood of data."
Digitization, energy and operational safety all have a major role to play in the overall offering.