Digitised battery charging gives competitive edge
14th April 2022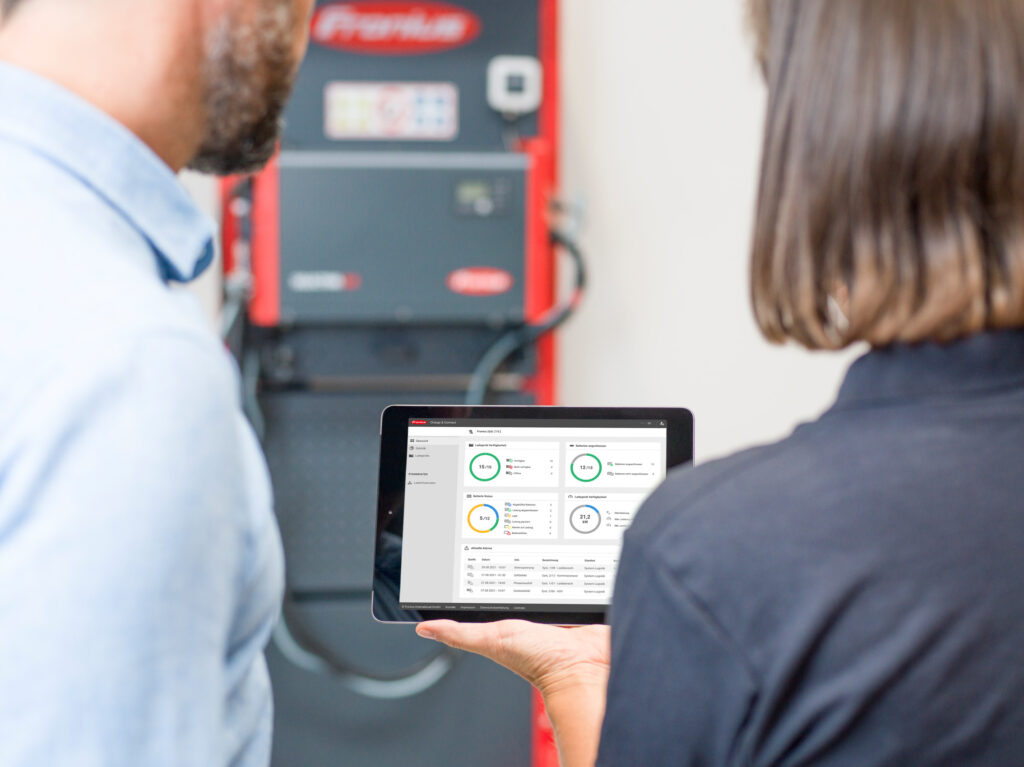 Digitalisation is the path to opening up a world of new opportunities in the commercial and industrial sectors. Harnessing new technologies such as artificial intelligence (AI) or the Internet of Things (IoT) can make supply chains and processes more agile, flexible and connected. In the intralogistics sector in particular, digitalisation is resulting in greater productivity, lower costs and sustainable, efficient warehouse operation.
Many companies are already working with AI and the Internet of Things. Intelligently connected supply chains can be utilised more effectively with a more conscious use of resources. When it comes to electric forklifts, the latest digitalisation and software solutions can also help to prevent unnecessary movements and set ongoing operating costs into a constant downward trend.
But digitalisation does not stop with the vehicle. Charging technology is another field packed with potential for continuously improving workflows and cutting out manual tasks, something which Paul Wagner, Strategic Product Manager at Fronius Perfect Charging, knows all too well: "At many companies the intralogistics processes are conducted with a mixed forklift fleet. The challenge here lies in ensuring that both trucks operated with lead-acid and lithium-ion batteries are kept reliably ready for use. This is where Charge & Connect comes into play."
Turning data into added value
The greater degree of interconnectivity within companies is generating large quantities of data. By using Charge & Connect, the fleet manager can convert this charging data into valuable information on which to base the introduction of important optimisations into daily operations. The fleet manager can see how many and which batteries are connected as well as their current state of charge.
The battery pool management can also be digitised, which allows for the available batteries to be used and managed more efficiently. The "Cool Battery Guide (CGB)" information management system from Fronius is easily enabled via Charge & Connect and shows which batteries have been fully charged for the longest. The advantages are clear: the forklift driver is lead intuitively to the battery that is already cooled down and ready for use by the blue LED strip on the battery charger.
"The even utilisation of the battery pool and longer battery life reduce procurement costs on new batteries by up to 15%," adds Wagner.