DHL Express Qatar named 'Best Logistics Company' at first Qatar Today Business Excellence Awards
18th June 2015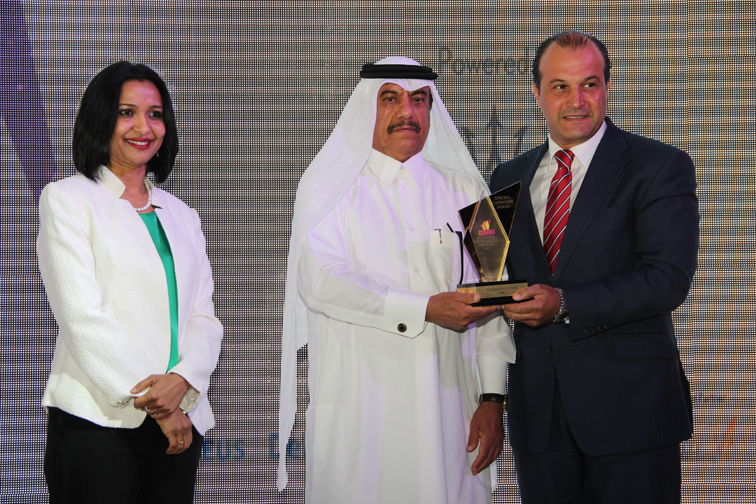 DHL Express Qatar has won for 'Best Logistics Company' at the inaugural Qatar Today Business Excellence Awards, which took place last June 16, 2015 at the Hilton Hotel in Doha. The high-profile red carpet awarding ceremony was attended by Qatar's business elite along with representatives of leading national companies and key economic influencers. It was held under the patronage of the Qatar Chamber and sponsored by Maserati, with Al Shall Economic Services as Knowledge Partner and Deloitte and Touche as Knowledge and Validation Partner.
The first edition of the award was an organic product of Qatar Today's initiative to commemorate businesses across all sectors that are establishing new benchmarks of excellence in the Qatari market. Aside from honoring these eminent companies, the award also included special categories recognizing industry movers and shakers that have played a key role in cultivating Qatar's dynamic and vibrant economy by ensuring their company strategies are in line with the objectives of National Vision 2030.
Name, position, DHL Express Qatar, said: "We would like to express our gratitude to the award-giving body for honoring us with this recognition. We are proud to be counted among the esteemed recipients, all of whom represent the best in their respective fields. We have always advocated the importance of promoting market transparency and we remain steadfast in our commitment to strengthen our position in the local market. Rest assured this will serve as further encouragement for our team as we continue our efforts to positively contribute to the country's overall economic well-being by providing unparalleled world-class service."

Opening its doors in 1979, DHL Express Qatar is now celebrating its 35th year in Qatar. As the first-ever express logistics service provider in the country, the company quickly strengthened its position as a chief and trusted partner for a diverse range of businesses across various sectors. DHL Express Qatar maximizes its resources to customize services that are relevant and most beneficial to the local market, making the company adaptable and highly sought after. The company offers a wide range of services including Air and Ocean Freight, Warehousing and Distribution, and Supply Chain Distribution.
Parent company DHL currently has 261 service centers across 19 countries in the region, with over 4,400 employees in the Middle East. Dedicated to connecting the world through swift and efficient services, DHL's superior logistics solution has garnered the respect of the international community. As a global industry leader, DHL boasts a network of 220 countries and about 285,000 employees worldwide.